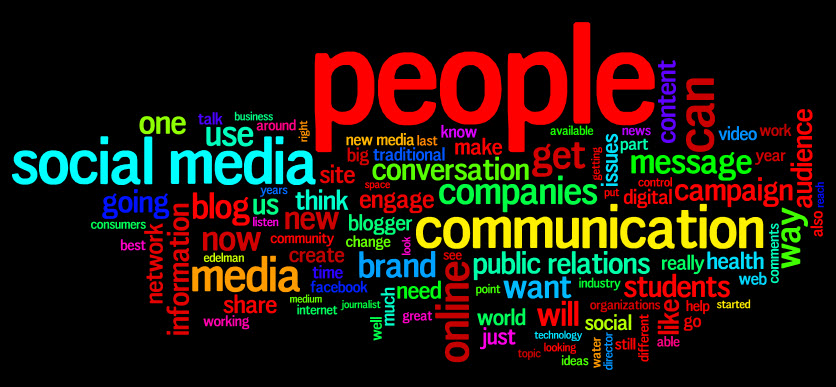 Edelman and PR Week hosted the New Media Academic Summit 08 last month in Chicago. It was a fantastic opportunity for public relations educators from around North America to learn how new media is being applied and measured in companies around the globe. Below are some of my favorite soundbites from the Summit. For an almost-complete transcript of the dozen or so sessions, visit Edelman's site where the sessions were live-blogged. Edelman has also posted video of all of the sessions.
Richard Edelman, President & CEO, Edelman

Weeklies (weekly newspapers) are in terminal decline.

Obama has surround sound; he is everywhere.

Google never forgets.

Conversational crack [view complete presentation]
Julia Hood, Publishing Director, PR Week

Pitching is broken art in public relations. [view complete presentation]
Alexandra Wheeler, Director of Digital Strategy, Starbucks

It's not just launch and abandon; it's also care and feeding.
Anyone with a keyboard has a voice. [view complete presentation]
Jim Kirk, Associate Managing Editor of Financial News, Chicago Tribune

The newspaper industry was in a recession before the recession. [view complete presentation]
Troy Mastin, Media Analyst, William Blair & Co.

You rule out a large portion of your potential audience if you force them to pay for content.

Most people will probably participate in a maximum of three social networks, one personal, one professional and one for their passion. [view complete presentation]
Neville Hobson, Blogger & Co-Host of For Immediate Release podcast

There is an educational need for the older audience in public relations because of the way we now share messages and information; the older generation helps the younger generation learn how the corporations work and communicate, and the younger generation helps with the new way their generation shares ideas and news. [view complete presentation]
Wolfgang Luenenbuerger, Director Europe, Edelman

The Internet is not yet 5000 days old and yet it's this complex. [view complete presentation]
Marshall Manson, Director of Digital Strategy, Edelman

[There's] a tension between language and geography in Europe. [view complete presentation]
Mindy Finn, Director of Finn Enterprises

Buzz is nice, but don't do something for buzz only. [view complete presentation]
Mike Krempansky, Senior Vice President, Online Advocacy, Edelman

It's happening whether you drive it or not. [view complete presentation]
Mark Monseau, Director of Corporate Communications, Johnson & Johnson

You don't create communities; communities create themselves. [view complete presentation]
David Rubin, Brand Building Director, Unilever
We sell bottles of shampoo not entertainment.

No one really wants to visit a deodorant website.

The newer the new media gets, the more important it is to get back to communication fundamentals. [view complete presentation]
Marcel LeBrun, CEO, Radian6

The social medium is the message. [view complete presentation]
Charlene Li, co-author of Groundswell

Listening, talking, energizing, supporting and embracing [view complete presentation]
Rick Murray, President, Edelman

Look to others for innovation; look to yourself for innovation in process.

(Regarding current college students) Social media is part of their work and part of their world. [view complete presentation]