At the annual convention of the International Listening Association, Chris Bond and I will be presenting a session titled "Twitter as a Tool to Transform Listening and Speaking within the Classroom and Conference Contexts." Chris' focus will be on conferences, and as I have used Twitter in my public relations (and first-year experience) classes for nearly two years, I will focus on the classroom.
Here's a sneak peek at my presentation, where I share how using Twitter in the classroom can be both an advantage (w00t) and a disadvantage (meh). If technology is working as it should, I will create an audio recording of my part of our session on Friday morning and sync it to the Prezi below.
Tweetin' in the Classroom on Prezi
Additionally, here are 11 tips for using Twitter in the classroom:
To help students get started using Twitter, use an assignment like One of Week of Twitter.
Create a Twitter list to make it easy for students to find each other on Twitter.
Let students know your specific expectations about Twitter usage in classroom.

Some professors allow (and even encourage) Twitter usage during all class sessions. Others limit it to specific days or times.

Create several short Twitter breaks during class.

Stop your lecture or discussion and ask students to synthesize and share what they have learned. Encourage them to respond to others in the class.

Monitor what they're tweeting about during class time (once class is over).

Redirect them if they're off topic too much or if it appears that Twitter is a distraction.

Be considerate of those who do not have access to a cellphone or computer during class time.

Encourage them to take 140-char notes, then tweet via a library computer after class.

Always use a class hashtag (like #COMM4333) if you want to make it easy for the class to follow the discussion.
Use WhatTheHashtag to create a transcript of tweets for your class.
Encourage students to share links to info that's relevant to the class, along with the class hashtag, during times between classes.
Let pros in your field know when your class is, and ask them to contribute to the conversation by asking questions via Twitter during class time.
Consider having students participate in a scheduled chat (like #prstudchat) rather than holding a formal class once or twice during the semester.
What additional tips would YOU recommend?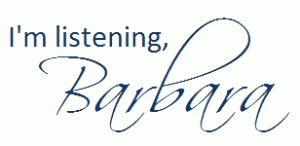 (PS — When I attended the National Communication Association convention last fall, there was a bit of a kerfuffle about Twitter usage during conference sessions.)