Back in the dark ages (two years ago), Todd Defren of SHIFT Communications wrote a pair of blog postings about the state of public relations education for undergrads. He wrote about The Trouble with Undergrad PR Programs and Fixing Undergrad PR Programs. Since I teach public relations at Georgia Southern University, this topic piqued my interest. I wondered if his thoughts and research from two years ago still held true today.
If you are a recent PR graduate (or current intern), I'd be quite interested to learn a few things:
What's something you learned in your PR education that you're applying on a regular basis at work now?
What's something that you wish you had learned more about?
And, what's something that you didn't really learn anything about in your classes that you're expected to do on a (fairly) regular basis in your new career in PR?
Comments from recent grads and those who hire recent grads are quite welcome!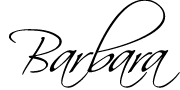 Photo titled "graduates" originally uploaded to Flickr by SuzanneK