At a Poynter Institute seminar kickoff today, about a dozen faculty members from Statesboro to San Luis Obispo and from Miami Beach to Toronto gathered to discuss "Teaching Diversity Across the Curriculum." In Poynter's words, "If tomorrow's journalists are to report and write about a dynamic, increasingly diverse society, they'll need guidance in the classroom. Whatever the course, there's a place for teaching diversity — issues of race, ethnicity and gender — across the journalism curriculum."
What do journalists stand for? Here are many of the ideas we brainstormed, in no particular order:
Truth, justice & the American way
Accuracy
Ethics
Fairness
Completeness, over the long haul
Honesty
Self-awareness
Integrity
Mensch (a Yiddish term)
Currency (being current)
Relevance
Accountability
Power (as journalists, we have it and must use it wisely)
Power of storytelling
Understanding (by the journalist, of the people and their issues)
Balance
Principles
Love of storytelling
Love of writing
Love of reading
Transparency
Empathy
Do you know an excellent story when you read one? What makes a story excellent? Here are some of our thoughts. Again, these are in no particular order:
Transports you
Universality
Passion
Rich characters that you care about (even if you don't like them)
It's about people
Tension

à

resolution
Something new
Gripping, through use of quotations and anecdotes
Great words
Anticipation
Balance
Visuals through wordcrafting
Opens new vistas for us
Structure
Seamless scene setting
Sense of time and place
Compelling
Imaginative / creative
Permanence
Discipline
Seminar leader Lillian Dunlap shared a formula with us, which I've graphically represented below.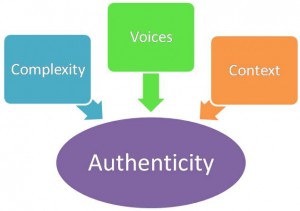 Stay tuned for more as this weeklong seminar progresses.