[Updated from a post written in Fall 2009]
As part of our PRCA 3711/4711 Public Relations Practicum course at Georgia Southern University, students create and present portfolios of their work.
Kelli Matthews, an assistant professor of public relations at the University of Oregon, created a packet of information for her students to help them prepare their portfolios. With Kelli's permission, I have tweaked it slightly (only removing the U of O specific information) and am sharing it here.
Also, I asked PR professionals on LinkedIn for their advice about portfolios. Specifically, I asked:
Do you prefer a PR student's portfolio to be digital or in a binder?
How many samples do you hope to see?
What tips would you offer a student who is showing you a portfolio in an interview (how should they show it to you)?
I was pleased to receive nearly 20 responses within a week's time. Here's what the professionals said.
After Fall Semester's PR Practicum students had their Portfolio Reviews, I wrote a short post hitting the highlights (and lowlights) of their interviews. It's worth a read.
Do you have additional suggestions for PR students who will be interviewing for entry-level positions? I'd love to hear from you!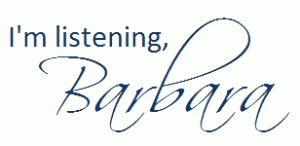 .