Develop a list of 10 Things We Should Know About _____ (your Fortune 500 company of choice)
The list can include anything that you found to be particularly interesting about your company.
At least one item on your list should revolve around career opportunities in corporate PR with the company.
Feel free to be creative with your title.
Create a PowerPoint presentation.
For the title slide, include the company logo and your name.
Rather than making bullet points of your things we should know, instead use photos to represent the ideas. (Please use some key words as titles on your slides, to help provide some context.)
One of the best places to find photos is in Flickr.
If you use photos that are not your own, include a photo credit at the bottom of the slide (like I did on this slide).
On the final slide, provide your contact information (name, blog URL, and perhaps your LinkedIn profile URL — please don't show your phone number or e-mail address)
Embed your PowerPoint presentation in your blog (for 10 pts extra credit)
Save your presentation in PowerPoint 2003. (SlideShare does not yet support the newest release of PowerPoint.)
Go to SlideShare; join SlideShare if you haven't already done so.
Upload your presentation to SlideShare.
Find the embed code at SlideShare, and embed your SlideShare into a blog post.
Publish your blog post.
NOTE: You should add this blog post to your "table of contents" page for your final project.
Prepare and deliver your 4-6 minute presentation, using these tips.
Never let your audience see you navigate to your file. Have the projector's picture muted until you are ready to show your slides.
Speak to your audience, never to the screen or monitor.
When you're not using your presentation, press B to blacken (or W to whiten) the screen. This helps the audience to focus on you, not the screen.
Additionally, here are some general tips I share in my public speaking classes.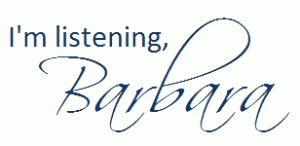 Photo Credit: http://www.flickr.com/photos/jameseverett/2533124025/