Since our course is called Social Media for PR, it's only natural that writing and maintaining your own blog is a vital part of the course; your blog will be 25% of your grade in the class. Feel free to continue to use an existing blog of yours, unless you feel compelled to start fresh with a new blog for this course.
Please add a category for each type (listed below), and make sure each post is categorized appropriately. Each post for this class must have the category of "PRCA 3030" along with at least one additional category. (If you do not categorize your posts with the name of the class, it will be much more difficult for me to find them.)
1. TOW: Topic of the Week – Together as a class, we will come up with a topic (or topics) each week for you to write about. You should have at least 13 of these before the end of the semester. At times, you will watch a video, listen to a podcast, or read a specific blog post, and provide your thoughtful reactions. These posts must be a minimum of 300 words. We'll keep our running list of TOWs on a PRCA 3030 Blog Topic of the Week post here at my blog. If you miss writing a TOW for one week, you can make it up with two the next week.

2. PR Connections – commentary, reflections and opinions about PR issues/examples that were not addressed in class. These can be responses to other PR blogs you read, links to interesting posts or articles, embedded YouTube videos, etc. You should write at least 10 of these during the semester.
3. Reading Notes – brief notes or key ideas from the reading assigned for that week's class. Jot down 3-5 ideas that you believe are the most important & wish to remember. Be very brief, but write enough so someone who can't read your mind understands what you mean and I am convinced that you actually did the readings. Remember to cite your source(s) when you paraphrase or quote materials from the readings; use a hyperlink to the book (either at the publisher's site or at a bookseller like Amazon.com).
4. Blog comments – whenever you comment on someone's PR blog (whether it's a PR professional or a PR student), add the comment to ONE post that you update throughout the semester so I can assess your online participation. Do this only for PR-related blogs. You should have a minimum of 15 comments by mid-semester and at least 30 (total) before the end of the semester. See Tracking Your Blog Comments for Nixon's Classes for more information.
5. Personal – optional category. Use it for any posts not related to public relations.
You may add other categories and sub-categories of your choice. Please keep in mind that when I evaluate your blog I will pay special attention to the categories listed above, but I will not ignore other posts. I will perform a wholistic evaluation of your blog, looking for:
professionalism: Clear, correct, thoughtful writing
frequency: Sufficient posts in categories 1-3, posted throughout the semester. There will be at least four blog checkpoints during the semester, including a graded checkpoint at mid-semester.
linking: Identify other PR blogs (use

PR Open Mic

or my blogroll in my Delicious bookmarks as starting points) and link to them. Respond to others' posts. Become a part of the blogosphere. Blogging should not be lonely.
readability: brief & concise writing style, use of white space, bold characters, images, bullet points
SUPER-IMPORTANT: In order for you to get credit for your blog, I need to know where it is. Tell me your blog address by completing this Google Form; do this no later than the end of January.
Questions? Just let me know.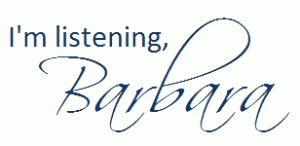 NOTE: Many thanks to Dr. Mihaela Vorvoreanu at Purdue University, who allowed me to use her blogging guidelines from her PRinciples class. They were so well-written that I made just a few tweaks for my own class. Dr. V knows that Blogs Matter.