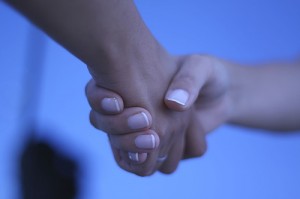 A hearty welcome to all my new students who have enrolled in PRCA 2330: Introduction to Public Relations, at Georgia Southern University.
Textbook(s)
Wilcox, D.L., & Cameron, G.T. (2009). Public relations: Strategies and tactics (9th Ed.). Boston: Allyn & Bacon.
Purchasing the hardcover book is about $90 at Amazon.com, 
You can rent the hardcover book for about $50 from Chegg. 
Or you can rent an electronic version of the book  from  CourseSmart for about $60.
Recommended but not required: Li, C., & Bernoff, J. (2008). Groundswell: Winning in a world transformed by social technologies. Boston, MA: Forrester Research, Inc.
Social Media
Be prepared to immerse yourself in social media as part of Intro to PR. If you want to get a jumpstart before classes begin, you might want to do the following:
Sign up for an account at Twitter. (What's Twitter?) Use some variation of your real first and/or last name. (Do not include any numbers with your name, or you may risk appearing like a spammer.) Follow me at Twitter by going to http://twitter.com/barbaranixon .
Join PR OpenMic, an online community for public relations students, practitioners and faculty.
Additional Items
Pack of multi-color markers (you will need these on the first day)
USB drive 
Occasional use of a notebook computer in class
Syllabus
And last but not least, here's a copy of your syllabus for the semester. By the end of the first week of class, you'll also have our daily schedule of activities. You can view the syllabus online below or download it for easy printing atprca-2330-spring-2009.
Questions?