As Spring semester is drawing near, I am preparing to teach Introduction to Public Relations for the first time in several years. One of the things we'll do during the first week is discuss why the students chose PR as a major.
I ran across this info in a blog post by John King at East Tennessee State University, and I laughed out loud. King has heard his students give these reasons for liking PR:
"I'm a people person." 
"I like people." 
"I really like people." 
"I really, really like people." 
"I really, really, really like people."
To these students, King replies:
"Well, so do cannibals!  They like them baked, half-baked, fried, deep-fried, even shishkabobbed and sushied (is that a word?)." 

"But, can you write?  Can you do research?  Can you write a speech?  Can you design a brochure, newsletter, web page or other persuasive publication?  Do you have a nice balance of creativity and analytical skills (right brain and left brain functions)?  Are you persuasive?  Are you willing to learn some management skills?  Are you a team-player?  Can you learn AP style? Can you meet deadlines?  Can you juggle 17 projects at once?  Do you understand media culture?" 

"Oh, and do you like people?"
Well said, Dr. King, well said!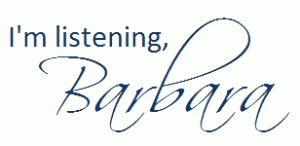 Photo Credit: http://www.flickr.com/photos/93014914@N00/495608405/