For my PRCA 3030 (Social Media for PR) Class
(If you are in my PRCA 3711/4711 class, see your Trade Book Review assignment on a different page of my blog.)
Due: March 10 by 11:59pm: Submit the link to your blog post with the embedded PowerPoint to the Assignments area in GeorgiaVIEW


NEW: See short video of me describing this assignment.
One of our assignments this semester is for you to read and review a trade book on public relations. In the left sidebar of this blog is a list of books for you to choose from. (You can also see this complete list at my Amazon.com Public Relations Trade Books page that I created for you.)
Your book review will take the form of a professional-looking PowerPoint presentation designed to be presented in 5-7 minutes. Rely more on images to tell your story than bullet points. (We'll discuss more in class about how not to create a "Death by PowerPoint" slidedeck.) Record the audio of your presentation and sync it with the slides to create a slidecast (narrated PowerPoint); embed the slidecast in your blog. Put your notes for the presentation in the Notes panel in PowerPoint.
Your PPT presentation should include:
Opening slide should include an image of the book's cover, along with author & title of the book and your name
Short bio of the author(s) of the book (perhaps with a photo of the author)
What did you learn by reading this book?
What surprised you in this book?
What do you want to learn more about, now that this book has piqued your interest?
Would you recommend other students to also read this book? Why or why not?
Final slide: your contact information (photo optional)
Once you choose the book, reply with a comment to this blog post so that you can "claim" the book for yourself. I prefer that we have no more than four people in the class reviewing any one book. You should choose a book before the end of January so you have ample time to read it before the assignment due date.
Upload your book review to SlideShare and embed the slides in your blog. Indicate to your blog readers that if they visit Slideshare, they can see your notes on each slide there. Presentations that have no notes on the slides cannot earn more than 1/2 credit.
Optional:
Record video of yourself delivering the presentation, upload it to YouTube, and embed the video in your blog.
If you're using Twitter, search for the authors of your book there and connect with them. You may be surprised how willing most of them are to reply to you when you @ them.
Leave a comment about your thoughts on the book on the author's blog.
Questions about this assignment?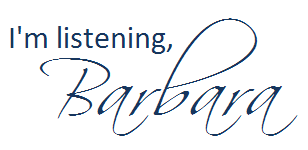 NOTE: If you are in another of my classes with a similar Trade Book Review Assignment, you will need to review separate books for each class.