Statistics can scare even the bravest PRCA 4330 student . . . so let's look on the lighter side. Using your best search skills, find one or more funny cartoons (or YouTube videos) on the topic of statistics or math.
Here's one of my favorites, from the PhD (Piled Higher & Deeper) comic strip: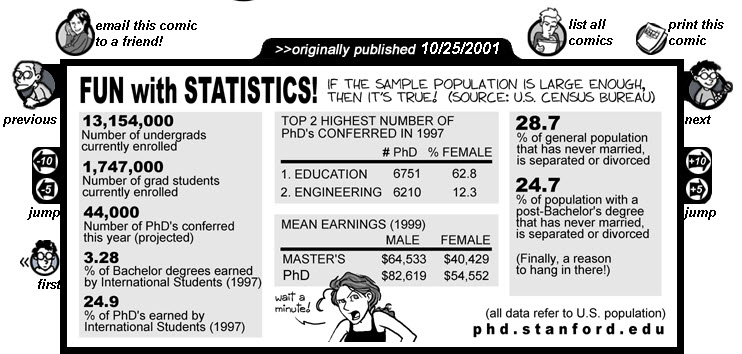 Reply with a comment to this post, giving a link to the cartoon or video — or if you'd prefer, a link to your own blog, where you've embedded the funny item. We'll share the best ones in class on Wednesday afternoon.