Going to networking events, or even meeting someone for the first time, can feel awkward for even the most socially adept people. Getting the conversation started is often the most challenging part. Starting a conversation by referring to the weather was lame 20 years ago, and it's still lame today (unless you're meeting Lee Haywood, meteorologist for WSAV in Savannah, then it's kinda okay).
Chris Brogan, in his September 29 Chris Brogan Behind the Scenes e-mail newsletter, shared five ideas for conversation starters.
"So, what are you into when you're not hanging out at social events like this?" I use a variation on this often. It lets the person talk about themselves without asking the dreaded, "What do you do?" (I loathe that question. My answer? "I type.")
"Do you ever wonder what Adam West is doing right now? Me neither." A non sequitur accomplishes a few things. It sets a level of the other person's sense of humor, their pop culture knowledge, and many other things. Just replace "Adam West" with whatever fringe character you want to use to identify what the person might share in common with you.
"I'm always unsure what to say at events like this, so I thought I'd start with 'hi.'" You can't get much simpler than this. It lets the other person know you feel just a hair awkward, but it's straightforward and direct, and lets them know you're hoping to say a few things. Follow this up with, "I'd love to know more about what you're into."
"You look like the kind of person who has a different opinion than the mainstream. What's your take on this so far?" This sets yourself up for talking with the kinds of people who always offer the biggest value to your perspective.
"What were you doing three years ago?" This one sets a person back a moment. They tend to either answer with a wistful smile or a guarded "who wants to know?" You learn something from this exchange, too.
If you find it challenging to start a conversation, perhaps one of Chris' ideas will work for you. For me, I'd probably adapt #2 to say "Do you ever wonder what Ron Palillo is up to these days?" (Horshack was my favorite character on http://www.hulu.com/watch/20247/welcome-back-kotter-horshack-and-madame-x.)
Do you have other conversation starters that seem to work well for you at networking events? I'd love to hear them.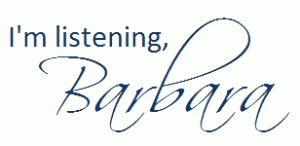 (PS: Subscribe to Chris' newsletter. I bet you'll be glad you did.)