In our PRCA 3339 (Public Relations Publications) course this fall, blogs are now a part of our curriculum. Below you will discover what components will make up your blog:
Your "About" Page
Write a short bio and post it on your blog's About page (see some great tips)
Due: September 11, before class
Blog Post #1 :: 
CRAP: Contrast, Repetition, Alignment, Proximity
Pick any one of these four elements of good design. Define it, and explain its importance to good design. Remember to give credit to Robin Williams (the writer and graphic designer, not the comedian).
Due: September 14, before class
Blog Post #2 :: Segmenting Publics
Thinking about your client for your brochure, how would you segment the client's publics? How will your brochure design be impacted by how the publics are segmented?
Due:  September 21, before class
Blog Post #3 :: Typography
What factors go into a designer's decision of which typefaces (fonts) to use? What sizes are considered best for business cards? For brochures? Where can beginning designers go to find legal, free fonts to use? Also, post a link to directions (written by someone else) for installing a font.
Due: September 28, before class
Blog Post #4 :: Photography
After completing the Poynter NewsU course "The Language of the Image," respond to the following:

What did you learn?
What surprised you?
What do you want to know more about?

Due: October 26, before class
Four Additional Blog Posts
Write four additional blog posts about topics related to the content of PRCA 3339.  We'll discuss potential topics in class.
Final Blog Post :: Top Ten List
Using PowerPoint and SlideShare, post the top ten things you learned about public relations publications this semester. (More details will be shared on this post as we near the end of the semester.)
NOTE:

This blog post will be graded separately from the rest of your blog. It will count in with your participation points.

This blog post will be worth 50 points, and take the place of your flyer (which we did not create this semester).
Due:

TBA

Wednesday, December 2, before classtime.
Each blog post should contain:
At least 250 words
Hyperlinks to relevant websites
The category or tag of

Assignment

PRCA 3339 (so that I can easily find the posts that you specifically wrote for this class)
Relevant tags
Blog posts can be written informally and in the first person; that is, they don't need to sound like a term paper. However, there's still an expectation for proper grammar, spelling and capitalization. If you have questions about how informal is "too informal," please let me know.
When I evaluate your blog at the end of the semester, I'll be looking for:
professionalism: clear, correct, thoughtful writing
frequency: sufficient posts
linking: identify other PR blogs (use 

PR Open Mic

or my blogroll in my Delicious bookmarks as starting points) and link to them. Respond to others' posts. Become a part of the blogosphere. Blogging should not be lonely.
readability: brief & concise writing style, use of white space, bold characters, images, bullet points
Questions? Just let me know.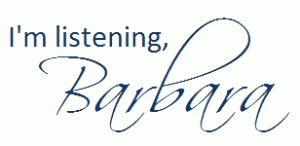 NOTE: Many thanks to Dr. V at Clemson University, who allowed me to use her blogging guidelines from her PRinciples class. They were so well-written that I made just a few tweaks for my own class. Dr. V knows that Blogs Matter.
Photo Credit: http://www.aoddesign.com/blog/resources/xmas-wordpress-logo-icons/