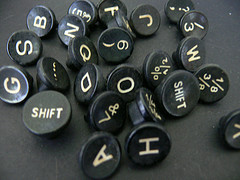 As you saw in your Corporate Public Relations Syllabus and we've discussed in class, part of your grade in PRCA 3331 will come from your blog. After setting up your blog, let me know your blog address as a response to a discussion board question in our Facebook group for PRCA 3331. Then, write four blog posts, which are worth 50 points each.
Blog posts can be written informally and in the first person; that is, they don't need to sound like a term paper. However, there's still an expectation for proper grammar, spelling and capitalization. If you have questions about how informal is "too informal," please let me know.
Blog Post #1
Blog Post #2 (Option A)
Blog Post #2 (Option B)
Blog Post #3
Blog Post #4 (NOTE: Details updated 12-1-09)

Questions? You know where to find me . . .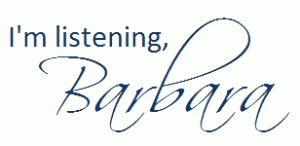 Photo credit: "Typewriter Letters," uploaded to Flickr on July 8, 2006 by Laineys Repertoire