This fall, I'll be teaching a Corporate PR course at
Georgia Southern University
. As the end of the summer nears, I'll be looking for Corporate PR leaders to interview (via
Skype
, most likely) on a variety of topics for 10-15 minutes each . . . I want the students to hear from practitioners who are working in Corporate PR or Corporate Communication departments. (We offer a separate course in PR Firms.)
Potential topics will be:
new media
employee communication
government relations
community relations
investor relations
global corporate communication
issues management
crisis communication.
If you're interested in potentially being a guest speaker, please drop me a line; let me know who you are and where you work. And it would be great if we could connect on LinkedIn. I plan to get a schedule put together in August.
Thanks!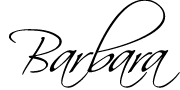 Photo Credit: Vintage Telephone Earrings, originally uploaded by yourtricolor to Flickr