As I prepare to move from Northwest Arkansas to Northeast Wisconsin, I thought it was time to be sure LinkedIn and my resume were up to date. I ran across a new (to me) service called Re.Vu, one that advertises itself as a place to create a resume that's "dynamic, interactive and visual." So I gave it a try. All in all, I'd give it a solid B.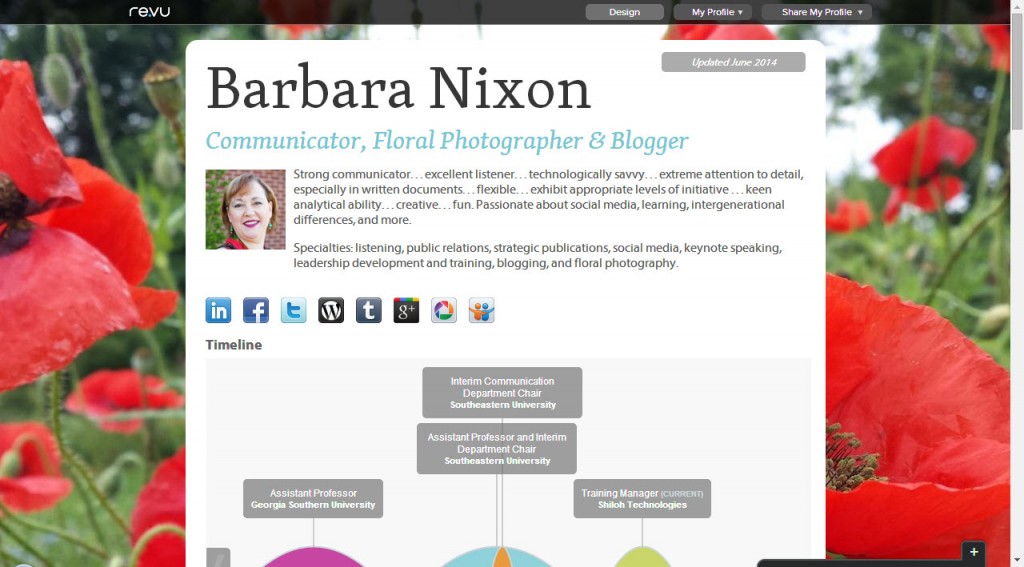 Re.vu has several sections for your interactive resume, and you can choose which to display and which to hide. The sections include:
Personal Data: basic information
Timeline: for your experience
Infographics: up to six tiles you can include with a number (no punctuation) and a few words, along with a few graphs and charts
Portfolio: images that the reader can scroll through
Education: degree or certification, school and year
Work Examples: samples of things you have created
When I got started, Re.Vu asked me if I'd like to connect to my LinkedIn profile to import some of the work experience. I was less than thrilled with what it imported, however. It only captured my most recent experience. That was nice, but I still had to hand-enter all my previous experience. I probably wouldn't have minded the data entry at all if I hadn't been asked if I'd like information imported.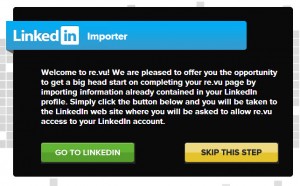 Fleshing out the interactive resume is straightforward. There are prompts on the screen throughout the process. And you can see your work in progress as you go.
My favorite part of the resume is the timeline, where your reader can scroll through your experience. The company name and your title are linked to a popup for the details.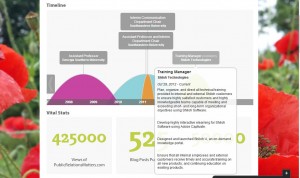 Another feature I like is the ability to see some (very) basic analytics, including how many views the page has and how long the average visit to the page is. I just added my resume yesterday, so there isn't much to see on this page . . . yet.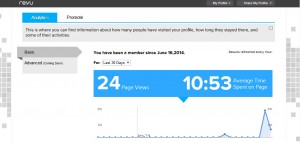 The biggest detractor from Re.Vu is that the site does not have responsive design. My resume that looks fairly attractive on a computer looks significantly less attractive on a mobile device, and the numbers from the infographics are missing their final digits in some cases.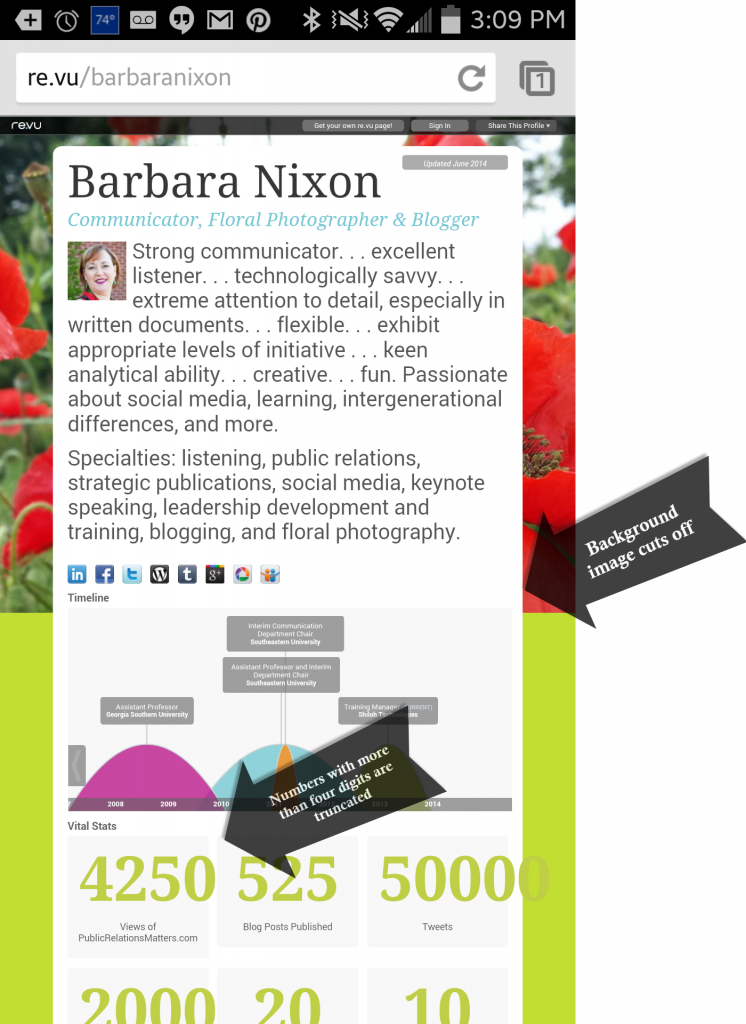 If I could make one change to Re.vu, it would be the ability for embed my interactive resume into my blog (or elsewhere), somewhat like I can with Storify.
Have you tried Re.vu? If so, what are your thoughts on it, both from the applicant and the interviewer perspective?