At the Public Relations Council of Alabama's PR:Recharge Conference this month, I was asked to share Fully Charged Social Media Strategies with a great group of public relations practitioners, professors and students. One thing we discussed was how to keep current in our ever-changing world of PR.  Here's a quick guide to five of my painless tactics.
One: Read PR blogs.
There are hundreds of blogs about public relations. I've bookmarked many of them in Diigo for you. You can subscribe to them using your favorite RSS reader (such as Google Reader), or just read them on the web. Some of the most helpful blogs I've discovered include Gini Dietrich's Spin Sucks and Shonali Burke's Waxing Unlyrical.
Two: Subscribe to daily or weekly PR e-mailed newsletters.
My favorite PR newsletter is from Ragan Communications: the PR Daily newsfeed. When I want to read the latest on PR, this is the newsletter I turn to first. And since it comes directly to my inbox each morning, it's easy to quickly skim the day's hot topics.
Three: Listen to PR podcasts.
Some of my favorite podcasts are: For Immediate Release, Inside PR, PRStudCast, Trafcom News, Marketing Over Coffee and Coming Up PR. My favorite time to listen to podcasts is during my (almost) daily two-mile walks in this sweltering Florida heat. I also listen to them when I drive, work out and clean the house. Some people prefer to listen to podcasts on their computers; my preference is listening to them on my Motorola Photon or iPod.
Here's a short video on how to subscribe to and download podcasts using iTunes. If you're not an iTunes person, you may want to visit Podcast Alley, where you can find thousands more podcasts. You can listen to the podcasts directly from the website.
Four: Follow PR practitioners on Twitter.
Are you a public relations student (or recent grad) just getting started using Twitter?  Or are you a seasoned PR practitioner looking for some fine folks to learn from? Try following some (or all) of these people or organizations in my Twitter Starter Pack for PR Students. They all have something in common: they tweet useful or interesting information for people involved in public relations.
Five: Watch the news on TV.
Yes, I said "watch the news on TV." I mean on a real TV, with a complete newscast, not just bits and bobs that you catch online. I start off every day a steaming mug or three of chicory coffee and at least an hour of broadcast news, usually with 30 or so minutes of local news followed by the  Today Show. By knowing what's going on in the world, it helps frame the snippets of stories I read or hear online throughout the day. To be sure that I'm keeping up on the news, I also listen to the podcast version of  NPR's Wait Wait Don't Tell Me weekly news quiz. (I sometimes even play the Lightning Round of Wait Wait in class to see how much my students know about what's going on in the world.)
Your suggestions?
What additional resources would you recommend?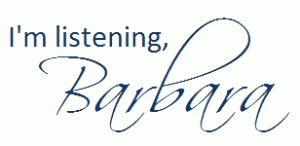 (NOTE: This post is an updated version of one I wrote in last summer.)