Students in my PR classes have been asking the age-old question "How long does my assignment (blog posts, in this case) need to be" in the last few weeks. Though I've described it in class orally, and wrote about it here in my blog, it wasn't until I made a Starbucks analogy that it finally clicked with many of them. I made a low-tech infographic with chalk (remember chalk?), and snapped a picture of it before I left class today.
So here it goes: Everything I Need to Know About Blog Post Length I Learned at Starbucks.
Trenta-Size
The Trenta is Starbucks' newest cup size, designed for iced drinks only. It's huge. (Well, not really. It's 31 ounces. It's slightly smaller than the size of a Big Gulp.) For my students' blogs, their Topics of the Week should be the longest posts in their blogs. They need to be 300 words minimum.
Venti- or Grande-Size
Venti and Grande are Starbucks' medium sized cups. (But don't order a "medium" at Starbucks. The baristas will look down on you if you do. Trust me.) The PR Connections (commentary about of PR-related topic of their choosing) don't have a specific length, but somewhere between the 300-word minimum of the Topics of the Week and the 50-word minumum of the Blog Comments is a good place to aim.
Tall-Size
This is the Starbucks' size that has always baffled me. In whose measuring cup is the smallest size made the "Tall"? Anyhow . . . Students will be writing comments on a variety of blogs (from their peers and from PR pros) throughout the semester. In previous classes, they didn't like that I told them that the comments needed to be substantive. They wanted a number. So here it is: For Blog Comments to "count" for a grade in their classes, the comments need to be 50 words minimum.
So in a nutshell, or a Starbucks cup, there should be a variety of lengths of posts in my students blogs, ranging from the Trenta (Topics of the Week) to the Tall (Blog Comments), with Venti or Grande (PR Connections) snuggled nicely inbetween.
Hope this helps!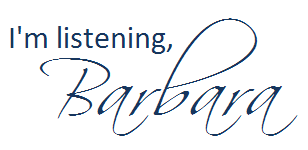 (PS — This is a Trenta-sized post, for what it's worth.)