If I was paid a dollar this semester for every time I heard/read a student say this last semester, I'd be rich. Well, at least I'd have enough for daily Starbucks.
It's so confusing having so many classes! I can't ever remember when things are due…
Here's my suggestion.
Create a Google Calendar for yourself. (Here's how.) Your Google Calendar is available from any computer, and it can automatically synchronize with many popular smart phones (like the iPhone, BlackBerry or Palm Pre) — which means that you'll have the ability to know when things are due no matter where you are, 24/7.
For my classes, look in on your syllabus and in BlackBoard for deadlines for:
Assessments (quizzes, Readiness Assessment Tests AKA RATS, etc.)
Assignments
Look here on my blog for blogging guidelines and descriptions of when your blog posts are due. These vary by class. And remember to include your TOWs (Topics of the Week) for those classes that include them as part of the assignment; TOWs are due Saturdays at noon.
Create a calendar entry in your Google Calendar for each item that is due. Set interim deadlines for yourself for larger projects. You can tell Google Calendar to send you a reminder about any deadline you choose.

And that's all there is to it. At least, except for the "completing the assignments" part.
Hope you found this helpful.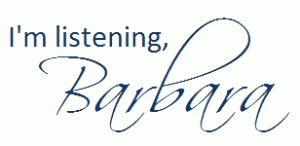 (NOTE: If you have another calendar method you prefer, and it already works well for you, USE IT. No need to switch. But if you're having trouble staying on top of your classes, try this method. It's how I keep myself organized.)