As Edelman's President and CEO Richard Edelman says,
This year's program has 11 in-depth sessions addressing how new media affects corporate reputation; the traditional media industry; the regulated health industry; how NGOs engage their stakeholders: and the US Presidential Election, among other topics. Each session features a panel of noted experts and a moderator … who will facilitate an open discussion between you and the speakers. Recognizing your own expertise on the issues presented, we intend to make the program to be as interactive as possible, so please feel free to ask questions, and make comments.
Though I am definitely looking forward to learning from the guest speakers at the sessions, I'm looking forward even more to the face-to-face networking that we'll have with practitioners and educators. There's even an informal meetup planned with one of my favorite bloggers and podcasters, Neville Hobson of For Immediate Release fame. It will be interesting meeting him in person, after the numerous hours I've spent listening to him and Shel Holtz during my 100-mile-a-day commutes.
Highlights of the Summit will include:
Brands: Engaging Customers Through Social Networks
NGOs: Advancing Issues and Galvanizing Support Using New Media
Global Perspective: How New Media is Changing Communications Outside of the U.S.
Corporate Reputation: How Companies are Using New Media to Protect Reputation: The Role of Wikipedia; Employees as Spokespeople; Search Engine Optimization
Traditional Media Companies & the Media Industry: How are Traditional Media Companies Changing their Business Model to Adapt to Social Media
Health Industry: How Regulated Industries are Using New Media to Connect and Educate Consumers and Create Communities
Elections 2008: Best and Worst Uses of New Media during the U.S. Presidential Race
Monitoring and Measuring Conversations: Defining Convergence between Traditional and Social Media, Best Practices in Measurement
Teaching Social Media: Best Practices
New Media in 2012: What jobs will the class of 2012 have?
As the Summit proceeds, expect to see my thoughts and observations at Twitter. If we'll be live blogging the Summit, I'll update this posting to point to the live blog site.
PS: Thank you, Edelman & PR Week, for hosting this Summit at no cost to the educators.
What's a great way to listen to another person?
As Michael Wade notes in
his article
from a recent
US News & World Report
:
Look through a window, not a mirror. Don't assume that the person means what you would have meant under similar circumstances.
Interesting approach, isn't it? Let's think about how "listening through a window" might work in practice.
As an educator of students in the Millennial Generation, it's critical that I listen to my students through a window. For years, if I was planning on meeting someone somewhere, I might say, "We're going to hook up later." Now if I was to use the same expression in one of my classes at Georgia Southern University, I'd probably be met with snickers (and not the candy bar) from my students. Why? The term "hook up" has changed over the years. This doesn't mean that I need to use their language, but I do need to be aware how my choice of words may be interpreted.
Wade contends that there are six ways to be a great listener. Rounding out his list are:
Listen for a theme.
Recognize that the speaker might not know the real message.
Subdue your ego.
Act as if you are listening.
Use an old investigator's trick.
In future postings to Listening Matters, I'll apply many of Wade's other tips.
So, how can your life change if you listen through a window instead of a mirror? Please share your thoughts by commenting here at Listening Matters.
Photo Credit: Thanks go to asmundur, who posted this gorgeous photo titled "In the Foyer" to Flickr.
Though I didn't always agree with Tim Russert, I will miss him on Meet the Press and the Today Show. Here's a touching tribute to Russert by Tom Brokaw. Note the haunting strains of "Thunder Road" by The Boss.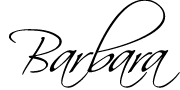 This fall, I'll be teaching a Corporate PR course at
Georgia Southern University
. As the end of the summer nears, I'll be looking for Corporate PR leaders to interview (via
Skype
, most likely) on a variety of topics for 10-15 minutes each . . . I want the students to hear from practitioners who are working in Corporate PR or Corporate Communication departments. (We offer a separate course in PR Firms.)
Potential topics will be:
new media
employee communication
government relations
community relations
investor relations
global corporate communication
issues management
crisis communication.
If you're interested in potentially being a guest speaker, please drop me a line; let me know who you are and where you work. And it would be great if we could connect on LinkedIn. I plan to get a schedule put together in August.
Thanks!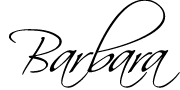 Photo Credit: Vintage Telephone Earrings, originally uploaded by yourtricolor to Flickr
Chisenbop is a method of doing basic arithmetic using your fingers. It is attributed to the Korean tradition, but it is probably extremely old, as the soroban and abacus use very similar methods. Probably these other devices were derived from finger count