For this assignment (for PRCA 3711/4711 & COMM 2322 only), you will choose and interview a public relations professional, and then write about this interview at your blog. This post will be a minimum of 500 words. Post your recap on your blog, and in the Assignments area in GeorgiaVIEW/BlackBoard, you'll need to provide me with the PR professional's contact information information (name, title & company, phone number and e-mail address).
Though a face-to-face interview is preferred, a phone or webcam interview is acceptable. An interview that is e-mail or text-based only is not acceptable.
Schedule your interview at least a week before this assignment is due, preferably two. PR professionals sometimes have unpredictable schedules, and it's possible that you may need to reschedule.

Include an introductory paragraph that introduces the PR professional, including title and company, educational background, etc. Mention your connection to the professional (how you found him/her) and how you conducted the interview (face-to-face, phone or webcam).
Questions/Topics you need to include:
What's a typical week like? (If no week is typical, then what was last week like?)
Tell me about a project you worked on that you are especially proud of.
What do you do to keep current in the PR industry?
What do you wish you would have known before starting your career in PR?
How important is writing in your career?
What three tips would you offer someone just starting out in PR?
After interviewing this person, are you (the student, not the practitioner) more or less likely to want to have a career in PR? Why?
Some questions you may wish to ask:
Did your education prepare you for working in PR? How?
What has surprised you the most about working in PR?
How has PR changed since you entered the field?
How does technology affect your daily work?
When your company is hiring for an entry-level PR position, what makes a candidate stand out?
Ask for feedback on your resume
Some things you may wish to do:
Include a photo of your interviewee. (This can be a photo he or she provides or one that you take yourself.)
Link to your interviewee's LinkedIn profile and/or blog.
Questions?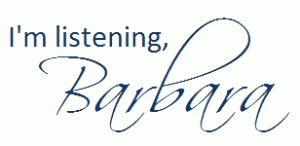 [NOTE: This must be an informational interview that you conduct this semester. Do not "recycle" an interview that you conducted during a previous semester.]
For ALL of my PR students at Georgia Southern University:
Here's a fun assignment that you will help us get to know each other. Since our classes this semester are online, it's even more important to help your class learn more about you since we won't have the face-to-face time that we'd have in a traditional brick-and-mortar class.
Using your choice of software or online service (such as the Magazine Cover creator at  Big Huge Labs), create a magazine cover that depicts you (personality, background, aspirations).
The Assignment
The cover photo must be of you, taken at some point during the last year or so. (If the photo is a group photo, be sure to somehow let us know which person is you, if it's not readily apparent.)
Include at least your first name somewhere in the design. The easiest place to do this is in the title of the magazine, but you can put it somewhere else.
Feel free to emulate an existing magazine cover's look and feel.
Save the magazine cover as a JPG, PDF or some other format that can be shown in class.
Go into your class in GeorgiaVIEW and find the "Getting to Know Us" discussion area on our class' home page. Click Create Message, then enter your magazine's title into the Subject area. Attach the JPG or PDF. And write a bit about yourself in the Message area. Click Post to have the message appear.
Toward the end of the week, review several of your classmates' magazine covers. Reply to their messages with your feedback, comments, etc.
This assignment will "count" as part of your participation grade in this class.
Questions?