Are you a public relations student (or recent grad) just getting started using Twitter? It's usually best to test the waters a bit before you dive in. Try following some (or all) of these people or organizations in my Twitter Starter Pack for PR Students. They all have something in common: they tweet useful or interesting information for people involved in public relations. Read their tweets for a few days before you start tweeting yourself.
You may also want to read these two blog posts I've written about Twitter: Choosing Whom to Follow on Twitter: My Strategy and A Twitter Lexicon. And I'd be remiss if I didn't recommend Prof. Sam Bradley's College Student's Guide: Twitter 101.
Questions?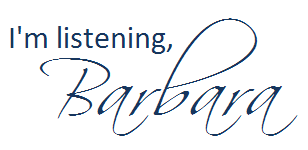 (PS: Suggestions for other good people for PR students to follow? Please let me know with a comment to this post.)
On my campus, and probably on most campuses, we're approaching finals time.
If you're a parent, it means it's almost time to send off a final exam care package.
If you're a faculty member, it means even more. Here are a few of my thoughts as the semester winds down.
Students are stressed because "they are so busy."
HINT: Yes, I know you feel busy now. And this is great prep for you when you get into the working world. You've known all semester that you have these projects due at the same time. In the world of PR, you've got to be ready to juggle. And not just juggling scarves or bowling pins; those are too easy. Think juggling knives while walking on a tightrope over flames. (Isn't that an awesome graphic? It came from mike r baker's website. Check out his other stuff!)
Students are coming to me (usually by e-mail, but sometimes in person or Twitter) asking about what their grades are so far.
HINT: I post everything in GeorgiaVIEW, so this is info that you have immediate access to all throughout the semester. Please don't wait until the end of the semester to check your progress.
Students (not all, but some) are upset about their grades and seem surprised it's because they left out big parts of their projects/assignments.
HINT: And this one's a big one. I give detailed assignment guidelines for all major – and most minor – assignments. I even provide a link to the rubrics for most assignments during the semester. What more can I do to ensure that you know how you will what needs to be included and how you will be graded? (That's a real question, not a rhetorical one.)
Students follow the advice and guidelines they've been given and do extremely well on their assignments. These are the kind of students that employers look forward to hiring.
HINT: It does happen every semester. At least a few people in each class "get it," and make it all worthwhile for me. If you're one of these people, THANK U! 

 
[NOTE: This post is an updated version from last spring.]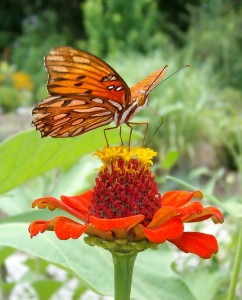 An Open Note to All of Prof. Nixon's Students at Georgia Southern University:
We're almost off and running in our Spring Semester classes at GSU. This semester, I'm teaching two classes; the classes, with hyperlinks to the syllabi, are listed below:
So that we can make the most of this semester, please (PLEASE) take some time to read through the blog posts I've included here. I promise you, it will be well worth your time. (How often do professors let you get inside their heads, letting you know their tips for success and their pet peeves?)
Additionally, here are a few more tips:
When communicating with me via e-mail (or Facebook), please put your course number (such as PRCA 3339) in the subject line to help me immediately identify who you are and frame your questions or comments. Do your best to write in full sentences, paying attention to standard English grammar and spelling. Always sign your e-mails with your first and last name, as your GSU e-mail address will not make that readily apparent to me.
When submiting an assignment in GeorgiaVIEW, always put your last name as part of the file name, and also include your name in the document itself. Papers submitted without your last name as part of the file name cannot earn full credit.
Follow me on Twitter, if you really want to get inside my head. (What's Twitter?)
Let's make this a great semester together!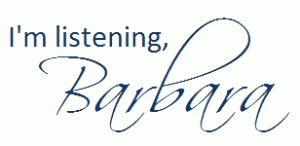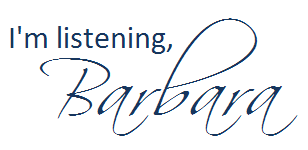 Reposted from Natalie Tindall, Student Advisory Committee for the National Black Public Relations Society (NBPRS)
Would you like a chance to win a scholarship to attend the NBPRS Conference and Career Fair in Atlanta (November 12-16 2008) –the largest gathering of African American PR Professionals?

The conference will provide four inspiring days of networking, training and honoring those who have paved the way for African Americans in the PR field.

Themed "Real Talk in Tough Times: Communicating for Change," the conference will offer solutions for the practice of public relations in the economically, socially and politically challenging times society now faces.

Write a 250-word essay about our conference theme – "Real Talk in Tough Times: Communicating for Change." Tell us how you will make your community better with Real Talk.

Send your completed essay to Dawn.jones@nbprs.org

Limited student scholarships available—All applications must be received by October 1, 2008.
Back in the dark ages (two years ago), Todd Defren of SHIFT Communications wrote a pair of blog postings about the state of public relations education for undergrads. He wrote about The Trouble with Undergrad PR Programs and Fixing Undergrad PR Programs. Since I teach public relations at Georgia Southern University, this topic piqued my interest. I wondered if his thoughts and research from two years ago still held true today.
If you are a recent PR graduate (or current intern), I'd be quite interested to learn a few things:
What's something you learned in your PR education that you're applying on a regular basis at work now?
What's something that you wish you had learned more about?
And, what's something that you didn't really learn anything about in your classes that you're expected to do on a (fairly) regular basis in your new career in PR?
Comments from recent grads and those who hire recent grads are quite welcome!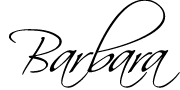 Photo titled "graduates" originally uploaded to Flickr by SuzanneK