So few marketing and PR people write well. Many of the thousands of Web sites I've analyzed over
the years and the hundred or so news releases I receive each week from well- meaning PR people
are laden with these gobbledygook adjectives. So I wanted t
Reposted from Natalie Tindall, Student Advisory Committee for the National Black Public Relations Society (NBPRS)
Would you like a chance to win a scholarship to attend the NBPRS Conference and Career Fair in Atlanta (November 12-16 2008) –the largest gathering of African American PR Professionals?

The conference will provide four inspiring days of networking, training and honoring those who have paved the way for African Americans in the PR field.

Themed "Real Talk in Tough Times: Communicating for Change," the conference will offer solutions for the practice of public relations in the economically, socially and politically challenging times society now faces.

Write a 250-word essay about our conference theme – "Real Talk in Tough Times: Communicating for Change." Tell us how you will make your community better with Real Talk.

Send your completed essay to Dawn.jones@nbprs.org

Limited student scholarships available—All applications must be received by October 1, 2008.
This fall, I'll be teaching a Corporate PR course at
Georgia Southern University
. As the end of the summer nears, I'll be looking for Corporate PR leaders to interview (via
Skype
, most likely) on a variety of topics for 10-15 minutes each . . . I want the students to hear from practitioners who are working in Corporate PR or Corporate Communication departments. (We offer a separate course in PR Firms.)
Potential topics will be:
new media
employee communication
government relations
community relations
investor relations
global corporate communication
issues management
crisis communication.
If you're interested in potentially being a guest speaker, please drop me a line; let me know who you are and where you work. And it would be great if we could connect on LinkedIn. I plan to get a schedule put together in August.
Thanks!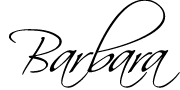 Photo Credit: Vintage Telephone Earrings, originally uploaded by yourtricolor to Flickr