Writing a news release is all well and good . .  . but if it is not sent to the media for (potential) distribution, it's a futile effort. I created this small crossword puzzle to help students understand some of the wide variety of options when it comes to news distribution channels. Try it out!
NOTE: Most clues in the puzzle come from:
Wilcox, D. (2009). Public Relations Writing and Media Techniques (6th Edition). Boston, MA: Pearson Education.
The week of February 22, my PR Writing classes are learning about the components of a news release and writing their first news releases. I have recorded this short presentation for them to share "The Anatomy of a News Release :: A Baker's Dozen."
NOTE: I lost my voice earlier this week, and my voice is still pretty wimpy in this recording.
In order to benefit from this presentation, it's best to have a news release from an organization–any organization–handy so that you can see how the 13 elements are used in "real life." Go out to your favorite organization or company online, search for a section of the website called "News Room" or something similar, and find a news release there. This week, my favorite product is Traditional Medicinals Throat Coat Tea, so here's a link to TM's Press & Media section of its site.
For spring semester's PR Writing courses that I'm teaching for Georgia Southern University and Southeastern University, I am augmenting my own content and our textbook with several courses offered by Poynter's NewsU.
Here are the courses we'll be using:
Each of the courses concludes with a quiz. Please have the quiz score come to my university e-mail account.
[UPDATE: Complete the NewsU quiz for the course by Saturday midnight during the week it's assigned.]
Questions?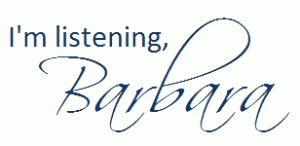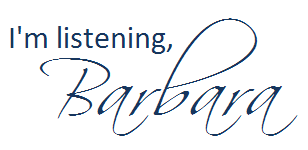 .
Regardless what company you are working with or which newspaper outlets you are sending a news release to, there are a baker's dozen items that should appear in most news releases.
So few marketing and PR people write well. Many of the thousands of Web sites I've analyzed over
the years and the hundred or so news releases I receive each week from well- meaning PR people
are laden with these gobbledygook adjectives. So I wanted t
On Twitter this evening, I noticed that Jeremy Pepper (host of Pop! PR Jots) had started a discussion about things that drive him crazy in news releases. The discussion started like this: "Press release pet peeves: For Immediate Release. Really!? Is that why you sent it out over the wire at that time? Or did you want a delay?"
I started wondering what some other news release pet peeves are.
As for me, mispelt misspelled words make me want to pull my hair out. If I find a misspelled word, it always makes me concerned that will be other, less obvious, mistakes, too.
So (here's where the audience participation part comes in), what are YOUR pet peeves in press releases?