As a past president and  life member for the International Listening Association, I would like to share my notes with you from this year's convention, held in Albuquerque. The sessions are typically small, intimate and interactive . . . and I am the ONLY one I know of who is using Twitter to provide notes and commentary. As such, it's really awkward (and potentially rude looking) for me to be typing & tweeting while sessions are going on. So, I decided to use a running Cover It Live session to capture my thoughts AFTER each session is complete. If I see others also using Twitter, I'll invite them to join me.
How can a nonprofit organization survive without its volunteers? They can't. It's critical that we listen to our volunteers.
At both the International Listening Association and the Southern States Communication Association, I shared several best practices on listening to volunteers. The ILA session was recorded live; the audio from that session accompanies the slides in this slidedeck:
Listening To Volunteers: Best Practices for Leaders
What additional examples would you add?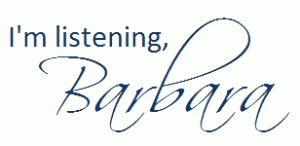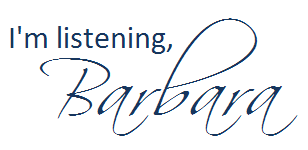 What's a great way to listen to another person?
As Michael Wade notes in
his article
from a recent
US News & World Report
:
Look through a window, not a mirror. Don't assume that the person means what you would have meant under similar circumstances.
Interesting approach, isn't it? Let's think about how "listening through a window" might work in practice.
As an educator of students in the Millennial Generation, it's critical that I listen to my students through a window. For years, if I was planning on meeting someone somewhere, I might say, "We're going to hook up later." Now if I was to use the same expression in one of my classes at Georgia Southern University, I'd probably be met with snickers (and not the candy bar) from my students. Why? The term "hook up" has changed over the years. This doesn't mean that I need to use their language, but I do need to be aware how my choice of words may be interpreted.
Wade contends that there are six ways to be a great listener. Rounding out his list are:
Listen for a theme.
Recognize that the speaker might not know the real message.
Subdue your ego.
Act as if you are listening.
Use an old investigator's trick.
In future postings to Listening Matters, I'll apply many of Wade's other tips.
So, how can your life change if you listen through a window instead of a mirror? Please share your thoughts by commenting here at Listening Matters.
Photo Credit: Thanks go to asmundur, who posted this gorgeous photo titled "In the Foyer" to Flickr.