Note: The following article is based on a reflection exercise faculty members participated in at Poynter Institute's Teaching Diversity Across the Curriculum conference last week in St. Petersburg, Fla. In small groups, we went to Listening Posts across the city, where we were instructed to observe a culture unlike our own. Dennis, Kym, Earnest and I went to Cho Lon Oriental Market and Mekong Vietnamese Restaurant on 34th Street.
If I were to use one word to describe what I saw and heard today, it would be juxtaposition. There was Trang brand coffee sitting next to the Café du Monde chicory coffee on the shelf in the Cho Lon Oriental Market. A TV showed the Vietnamese version of a telenovella, complete with Vietnamese subtitles, in the corner of Mekong Vietnamese Restaurant, right next door.
We saw something in the refrigerated section that intrigued us. It was something spiky, about the size of a spaghetti squash, in a mesh bag. Kym asked the proprietor what it was. The fruit was durian. It tastes wonderful, but it stinks, he warned us. He even told us of a hotel he went to that warned guests not to bring this fruit into the building. Kym was bold and bought some of the packaged stinky-fruit cookies on the shelf.
Do you want Edible Beef Blood? Try the frozen food section. Dried Black Fungus? That would be in aisle one next to the rice noodles. Pocky? Now, Pocky was something I'd heard of. That's in the cookie and candy aisle.
Hello Kitty products sat next to Hello Panda items; none of my colleagues (including me) ever heard of Hello Panda.
In the restaurant, our friendly and helpful server had bleached blond spiky hair, pierced ears and multiple tattoos. Dennis and Earnest changed their initial orders based on our server's recommendations after we started ordering. I tried the Hot and Sour Soup; it was sweet and spicy, and tasted quite a bit different from the soup of the same name at many Chinese restaurants. I think the lemongrass added a different flavor; I liked it a lot.
A couple came into Mekong with their toddler. "Would you like a high chair?" the server asked. "No, a booster seat would be fine," was the reply. They ordered lunch. It came with scissors on the plate. As I got up to leave, I felt compelled to talk with them. "What kind of food did you order that needs scissors?" I asked. Both the husband and the wife laughed. "It's to cut up the noodles for our son." As I walked away from the table, I realized why they needed scissors. No knives are served with a meal in a Vietnamese (or any other Asian) restaurant.
Next time you're in St. Petersburg, I'd definitely recommend stopping by Cho Lon Oriental Market and Mekong Vietnamese Restaurant on 34th Street. Take your time while you're there and get to know the people. You'll be glad you did.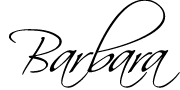 At a Poynter Institute seminar kickoff today, about a dozen faculty members from Statesboro to San Luis Obispo and from Miami Beach to Toronto gathered to discuss "Teaching Diversity Across the Curriculum." In Poynter's words, "If tomorrow's journalists are to report and write about a dynamic, increasingly diverse society, they'll need guidance in the classroom. Whatever the course, there's a place for teaching diversity — issues of race, ethnicity and gender — across the journalism curriculum."
What do journalists stand for? Here are many of the ideas we brainstormed, in no particular order:
Truth, justice & the American way
Accuracy
Ethics
Fairness
Completeness, over the long haul
Honesty
Self-awareness
Integrity
Mensch (a Yiddish term)
Currency (being current)
Relevance
Accountability
Power (as journalists, we have it and must use it wisely)
Power of storytelling
Understanding (by the journalist, of the people and their issues)
Balance
Principles
Love of storytelling
Love of writing
Love of reading
Transparency
Empathy
Do you know an excellent story when you read one? What makes a story excellent? Here are some of our thoughts. Again, these are in no particular order:
Transports you
Universality
Passion
Rich characters that you care about (even if you don't like them)
It's about people
Tension

à

resolution
Something new
Gripping, through use of quotations and anecdotes
Great words
Anticipation
Balance
Visuals through wordcrafting
Opens new vistas for us
Structure
Seamless scene setting
Sense of time and place
Compelling
Imaginative / creative
Permanence
Discipline
Seminar leader Lillian Dunlap shared a formula with us, which I've graphically represented below.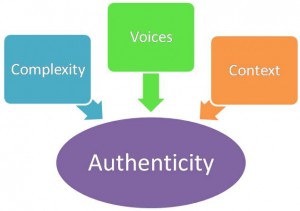 Stay tuned for more as this weeklong seminar progresses.