"You only learn to be a better writer by actually writing." Doris Lessing
In addition to traditional writing assignments (news releases, feature stories, etc.) in our PR Writing course, all students in my PRCA 3330 classes at Georgia Southern University and COMM 4333 class at Southeastern University will also create and maintain a blog as part of the course. This post explains the types of content I expect you to write about in your blog for PRCA 3330 or COMM 4333.
Please add a category for each type (listed below), and make sure each post is categorized appropriately. Each post for this class must have the category of "PRCA 3330" or "COMM 4333" along with at least one additional category. (If you do not categorize your posts with the name of the class, it will be much more difficult for me to find them.)
1. Reading notes – brief notes or key ideas from the reading assigned for that week's class. Jot down 3-5 ideas that you believe are the most important & wish to remember. Be very brief, but write enough so someone who can't read your mind understands what you mean and I am convinced that you actually did the readings. Remember to cite your source(s) when you paraphrase or quote materials from the readings; use a hyperlink to the book (either at the publisher's site or at a bookseller like Amazon.com).
2. Topic of the Week – Together as a class, we will come up with a topic (or topics) each week for you to write about. You should have 15 of these before the end of the semester. See our TOW list (which will be updated weekly).
3. PR Connections – commentary, reflections and opinions about PR issues/examples that were not addressed in class. These can be responses to other PR blogs you read, links to interesting posts or articles, embedded YouTube videos, etc. You should write at least 10 of these during the semester.
4. Blog comments – whenever you comment on someone's PR blog (whether it's a PR professional or a PR student), add the comment to ONE post that you update throughout the semester so I can assess your online participation. Do this only for PR-related blogs. See Tracking Your Blog Comments for Nixon's Classes for more information.
5. Personal – optional category. Use it for any posts not related to public relations.
You may add other categories and sub-categories of your choice. Please keep in mind that when I evaluate your blog I will pay special attention to the categories listed above, but I will not ignore other posts. I will perform a wholistic evaluation of your blog, looking for:
professionalism: Clear, correct, thoughtful writing
frequency: Sufficient posts in categories 1-3, posted throughout the semester. There will be at least four blog checkpoints during the semester.
linking: Identify other PR blogs (use

PR Open Mic

or my blogroll in my Delicious bookmarks as starting points) and link to them. Respond to others' posts. Become a part of the blogosphere. Blogging should not be lonely.
readability: brief & concise writing style, use of white space, bold characters, images, bullet points
SUPER-IMPORTANT: In order for you to get credit for your blog, I need to know where it is. Tell me your blog address by completing this Google Form; do this no later than the end of January.
Questions? Just let me know.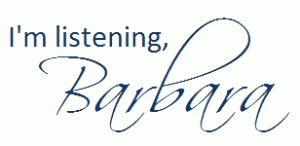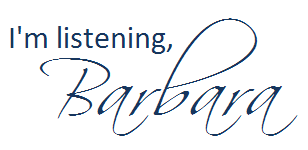 NOTE: Many thanks to Dr. Mihaela Vorvoreanu at Purdue University, who allowed me to use her blogging guidelines from her PRinciples class. They were so well-written that I made just a few tweaks for my own class. Dr. V knows that Blogs Matter.
For ALL of my PR students at Georgia Southern University:
Here's a fun assignment that you will help us get to know each other. Since our classes this semester are online, it's even more important to help your class learn more about you since we won't have the face-to-face time that we'd have in a traditional brick-and-mortar class.
Using your choice of software or online service (such as the Magazine Cover creator at  Big Huge Labs), create a magazine cover that depicts you (personality, background, aspirations).
The Assignment
The cover photo must be of you, taken at some point during the last year or so. (If the photo is a group photo, be sure to somehow let us know which person is you, if it's not readily apparent.)
Include at least your first name somewhere in the design. The easiest place to do this is in the title of the magazine, but you can put it somewhere else.
Feel free to emulate an existing magazine cover's look and feel.
Save the magazine cover as a JPG, PDF or some other format that can be shown in class.
Go into your class in GeorgiaVIEW and find the "Getting to Know Us" discussion area on our class' home page. Click Create Message, then enter your magazine's title into the Subject area. Attach the JPG or PDF. And write a bit about yourself in the Message area. Click Post to have the message appear.
Toward the end of the week, review several of your classmates' magazine covers. Reply to their messages with your feedback, comments, etc.
This assignment will "count" as part of your participation grade in this class.
Questions?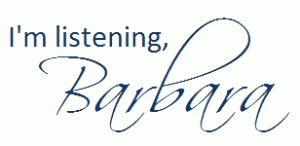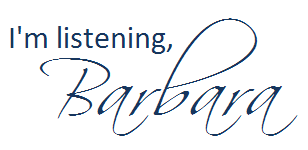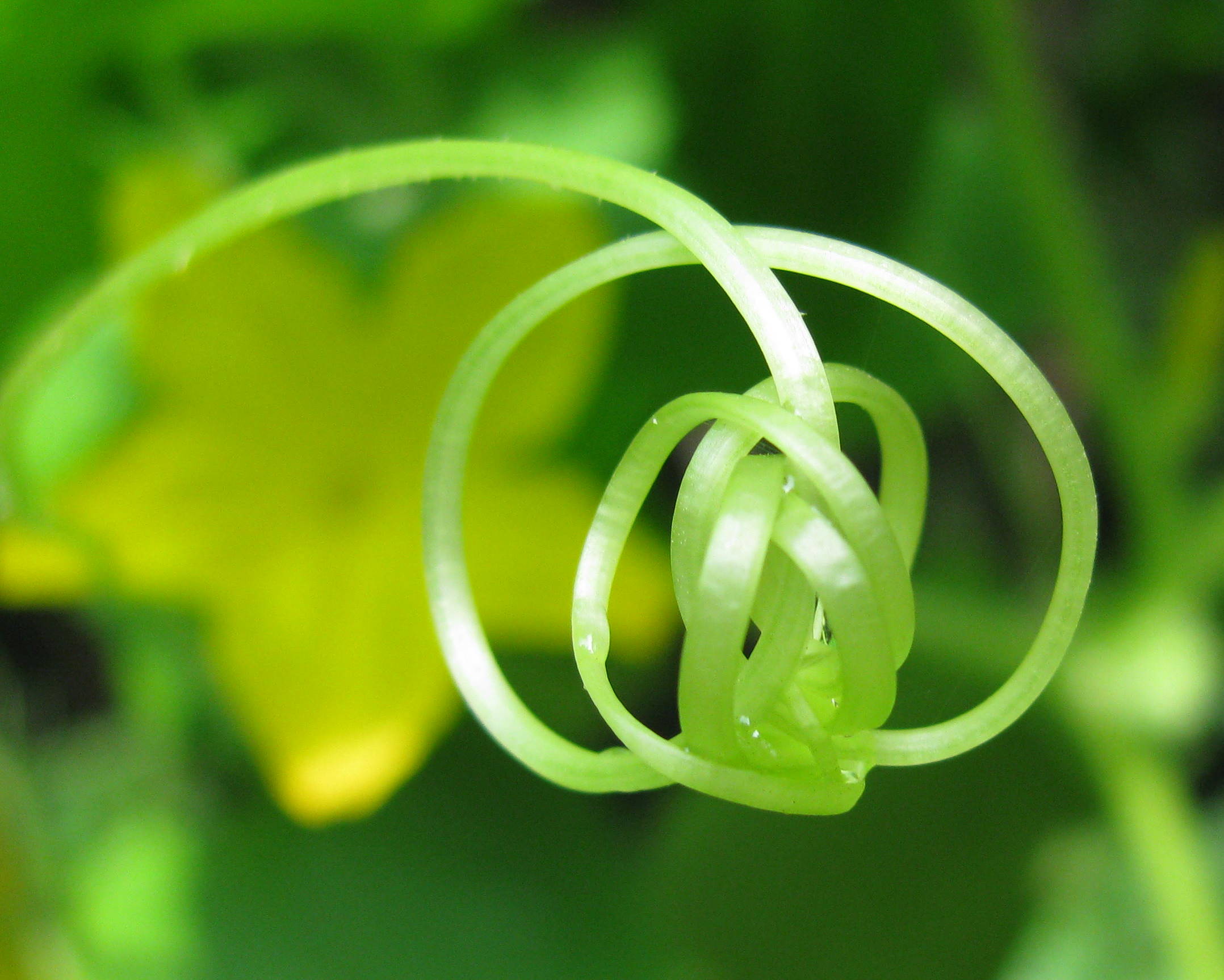 An Open Note to All of Prof. Nixon's Students at Georgia Southern University:
We're almost off and running in our Fall Semester classes at GSU. This semester, I'm teaching six (yes, six) courses. The syllabi will be have been e-mailed to all my enrolled students, and I'll also post links to them (on Scribd) here.
So that we can make the most of this semester, please (Please, PLEASE) take some time to read through the blog posts I've included here. I promise you, it will be well worth your time. (How often do professors let you get inside their heads, letting you know their tips for success and their pet peeves?)
Additionally, here are a few more tips:
When communicating with me via e-mail (or Facebook), always put your course number (such as PRCA 3339) in the subject line to help me immediately identify who you are and frame your questions or comments. Do your best to write in full sentences, paying attention to standard English grammar and spelling. Always sign your e-mails with your first and last name, as your GSU e-mail address will not make that readily apparent to me.
When submiting an assignment in GeorgiaVIEW, always put your last name as part of the file name, and also include your name in the document itself. Papers submitted without your last name as part of the file name cannot earn full credit.
If an assignment is due in GeorgiaVIEW, the only way to get full credit for the assignment is to submit it in GeorgiaVIEW. (E-mailing an assignment to me can be risky; I receive 250+ e-mails a day, and there's a chance I will not see it in my inbox.)
Follow me on Twitter, if you really want to get inside my head. (What's Twitter?)
Let's make this a great semester together!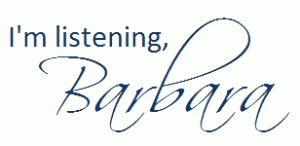 As a project for Georgia Southern University's PRCA 3339, you have two choices. You can create a brochure using InDesign as we originally discussed in the class. OR, you can add several postings to your blog that relate to the content of our PR Publications class. Please let me know your decision about the assignment by Monday, November 10, at midnight. (Comment on this post to let me know.) If I don't hear from you, I'll assume that you're doing the brochure as originally planned.
The Blog Assignment
Write & publish at least three postings of 200 words or more between now and the due date of November 21 at midnight.
The topics of your postings can range from using InDesign, using typography, choosing the best kind of paper, taking effective photos, storing photos online, pricing the printing of your publication using online sources, or any other topic related to public relations publications.
The postings need to be your original work (don't copy and paste from another website or blog). If you use info from another site, be sure to cite your source. (No APA Style needed for this citation; you can just hyperlink to the original source.)
In each posting, offer at least two hyperlinks to relevant sites.
Also, comment on at least two of your classmates blogs.
Develop a list of 10 Things We Should Know About _____ (your Fortune 500 company of choice)
The list can include anything that you found to be particularly interesting about your company.
At least one item on your list should revolve around career opportunities in corporate PR with the company.
Feel free to be creative with your title.
Create a PowerPoint presentation.
For the title slide, include the company logo and your name.
Rather than making bullet points of your things we should know, instead use photos to represent the ideas. (Please use some key words as titles on your slides, to help provide some context.)
One of the best places to find photos is in Flickr.
If you use photos that are not your own, include a photo credit at the bottom of the slide (like I did on this slide).
On the final slide, provide your contact information (name, blog URL, and perhaps your LinkedIn profile URL — please don't show your phone number or e-mail address)
Embed your PowerPoint presentation in your blog (for 10 pts extra credit)
Save your presentation in PowerPoint 2003. (SlideShare does not yet support the newest release of PowerPoint.)
Go to SlideShare; join SlideShare if you haven't already done so.
Upload your presentation to SlideShare.
Find the embed code at SlideShare, and embed your SlideShare into a blog post.
Publish your blog post.
NOTE: You should add this blog post to your "table of contents" page for your final project.
Prepare and deliver your 4-6 minute presentation, using these tips.
Never let your audience see you navigate to your file. Have the projector's picture muted until you are ready to show your slides.
Speak to your audience, never to the screen or monitor.
When you're not using your presentation, press B to blacken (or W to whiten) the screen. This helps the audience to focus on you, not the screen.
Additionally, here are some general tips I share in my public speaking classes.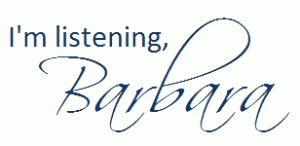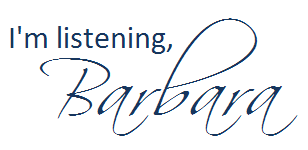 Photo Credit: http://www.flickr.com/photos/jameseverett/2533124025/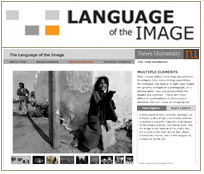 Instead of physically coming to PRCA 3339 on Friday, October 24th, please take the NewsU online course titled "Language of the Image." You will need to register with NewsU — free — before you can take the couse. We will discuss some of the key points Below is NewsU's description of the course: 
What will I learn? This module will explore the elements that transform a photograph into an image that tells a story. Through interactive exercises you will learn about quality of light, juxtaposition, point of entry, mood, emotion and a sense of place. At the end of the course, you will be able to communicate better, using visual language, with your newsroom colleagues, whether they are photographers, reporters or editors. And you can share with others who have taken the course how your new visual vocabulary will help you in the newsroom.

How long will it take? This self-directed module takes about one to two hours to complete. You can access the course on your own schedule, starting and stopping at your convenience. And you can come back anytime once you enroll.

About the instructor: John Davidson is a partner in Creative Eye Consulting, specializing in visual therapy for the newsroom. Before leaving in January of 2003, Davidson was Assistant Managing Editor/Photography and Senior Editor/Visuals at The Dallas Morning News. He has worked at five other newspapers as a photographer and photo editor.

Note: This course requires the Flash plug-in to view.

Cost: This course is currently available at no cost to registered users of News University.
For my GSU PRCA 3339 (PR Publications) Students:
Please provide your blog URL as a comment to this post. Be sure to provide the whole address, including the "http://"
Thanks!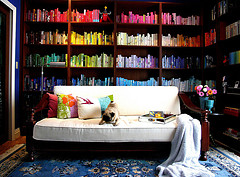 Review an article on public relations that appears in a peer-reviewed journal. Your review is due by midnight on Thursday, October 23. Recommended journals include (but aren't limited to):
Journal of Public Relations Research
Public Relations Review
Your 500-word minimum review could take the following form:
What did you learn from reading the article?
What surprised you in the article?
What do you want to know more about, now that you've read the article?
How is the information in the article relevant to the corporation you've chosen for your final project?
It is acceptable to use first person for this review. However, even though you are writing a blog post, be sure to cite your source–in text as well as in your reference section–in proper APA format. (Using Citation Machine might be helpful.) This assignment is worth 100 of your 1000 points in PRCA 3331.
Questions? You know where to find me . . .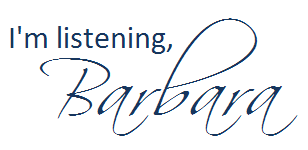 Photo Credit: http://www.flickr.com/photos/santos/1704875109/