An Open Note to All of Prof. Nixon's Students:
Welcome back to our Communication Department at Southeastern University; I hope your summer break was a blessed one. I spent a lot of much-needed time with family, along with moving from Florida to Arkansas.
To get ready for your Fall 2012 classes, please read the following.
Materials for COMM 4363 (online course, Term A)
Materials for COMM 3333 (online course, Term B)
Getting Inside My Head
So that we can make the most of this semester, please (Please, PLEASE) take some time to read through the blog posts I've included here. I promise you, it will be well worth your time. (How often do professors let you get inside their heads, letting you know their tips for success and their pet peeves?)
Additionally, here are a few more tips:
When communicating with me via e-mail (or Facebook), always put your course number (such as COMM 4363) in the subject line to help me immediately identify who you are and frame your questions or comments. Do your best to write in full sentences, paying attention to standard English grammar and spelling. Always sign your e-mails with your first and last name, as your e-mail address will not make that readily apparent to me.
When submitting an assignment in MyFire, always put your last name as part of the file name, and also include your name in the document itself. Papers submitted without your last name as part of the file name cannot earn full credit.
If an assignment is due in MyFire, the only way to get full credit for the assignment is to submit it in MyFire. (E-mailing an assignment to me can be risky; I receive 250+ e-mails a day, and there's a chance I will not even see it in my inbox.)
Follow me on Twitter, if you really want to get inside my head.
Let's make this a great semester together!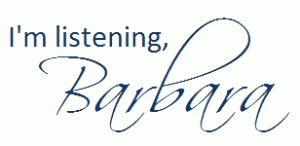 (PS: If you're one of my Fall 2012 students reading this post, please leave a reply to this post so that I can know you have read it. If your reply doesn't show up immediately, no worries — I may need to approve it before it appears, if you've never commented on my blog before.)
Our family recently moved from Lakeland, Fla, to Springdale, Ark. We were hoping to escape some of the oppressive heat of Florida, but alas, no luck — yet! (I know . . . it's HOT everywhere this summer.)
One of my favorite things about living in this part of Arkansas is the Botanical Garden of the Ozarks, which is just two miles from our new home. I've visited the garden weekly since we arrived. It's gorgeous, with a nice variety of flowers, and not overly manicured. I love the layout of the garden also; there are several meandering paths leading through the garden, with many places to sit and relax along the way.
Here are a few of my favorite photos of the garden I have taken so far this summer. Don't be surprised when you see a photo or two of a rooster mixed among the floral photos; he's quite photogenic.
Which photos are your favorites? I'm partial to the pink water lilies.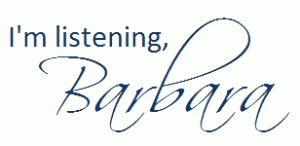 For your final assignment in Writing for Public Relations, you have a choice between two projects. You can either prepare a Social Media News Release OR write a detailed blog post about Social Media News Releases.
This assignment is due in BlackBoard on April 29, 2012.
Option #1: Prepare a Social Media News Release
Using either PitchEngine, PRXbuilder or your WordPress blog create a Social Media News Release for your client.
Feel free to adapt a news release or personality profile that you have already written this semester to this new format.
See pages 136-139  in Public Relations Writing and Media Techniques on creating your SMNR (NOTE: Your book calls them Smart Media Releases or Multimedia Releases.)
Include one news release of at least 250 words, along with

at least one photo that you took to accompany the story
at least two relevant quotations
at least two relevant hyperlinks
boilerplate information about your client
tags that help describe your release & client

If any of the information you are using in the release is not factual, you'll need to make this very clear with a disclaimer.
In BlackBoard, submit the URL to your SMNR.
Option #2: Write a Blog Post about Social Media News Releases
Blog post should be 500-1000 words. (NOTE: This will be in much more depth than other blog posts you've written.)
Include the following in the blog post

What is a Social Media News Release?
What are the advantages & disadvantages of a SMNR?
When should a PR practitioner consider using a SMNR?
Offer links to at least two websites that will help one create a SMNR
Provide links to SMNRs that at least five different organizations have created
Provide 5-10 tips for SMNR creation

There should be at least ten hyperlinks in your blog post. ALWAYS link to sites where you get your information; not doing so is plagiarism.
In BlackBoard, submit the URL to your blog post about the SMNR.
Oh, how I love living in a place where "winter" looks like this. In the slideshow below, you can see pictures I took on two trips this winter to Bok Tower Gardens in Lake Wales, Fla. And during one of the trips, I had the opportunity to visit a place where few have gone before: up into the tower to see the carillon first hand.