For your final project in COMM 4363, you will analyze a Fortune 500 or Inc. 500 company from a public relations perspective. Your project is due on the last day of class, with progress reports due during the semester.
This project is worth a total of 350 points of the 1000 available; a rubric will be available in MyFire by the second week of the semester.
You will have the option of creating the written portion of the project as a traditional term paper or as a series of blog posts. Let your professor know your decision no later than Week Two.
If you choose to do this project as a traditional term paper:
Use APA style for formatting and source citations
Include a title page and table of contents
Submit your paper in MyFire.
NOTE: Another option is to write a traditional term paper of at least 10 pages, on any topic discussed in our textbook Reputation Management. I will write a separate blog post with more details on this option, if any of my students choose to write a traditional term paper.
If you choose to do this project as a series of blog posts:
Create one page (not post, but page) on your blog with hyperlinks to all the posts; list the posts on your page in the order below. Submit the URL of your page  in MyFire.
Cite your sources within the posts, and also provide hyperlinks to the each original source if the source is available online.
Required elements:
An overview of the company and what it does
A timeline of the company, using an interactive timeline creator such as Dipity, Timetoast or Timeline JS. The timeline needs to include at least ten milestones, with dates, images, descriptions, etc.
Based on Grunig & Hunt's models of PR, which model is the company using? Provide examples.
Describe the publics, including customers, of the company (or one of its subsidiaries)
Top challenges facing the company (including the current financial market)
For at least one news release, compare how the news release appears in the company's online newsroom to how the story appeared when it was published in the media
An analysis of how the company uses and benefits from (or could benefit from) social media. Provide links to all major social media accounts for the company, if available.
An overview and critique of the company's online newsroom
Career opportunities in PR, corporate communication, marketing, etc., within the company
Based on your research of this company, are you now MORE or LESS likely to want to work for the company? Why? Provide at least two paragraphs of a rationale for your decision.
Also, choose two from the following if you are working alone on the project:
One crisis the company has faced and how it dealt with it
Describe how the company is involved in its communities
Awards and honors the company has garnered in the past 10 years & how the company is using the awards/honors for promotion
Interview (phone or e-mail) a public relations professional within the company
Create your resume and cover letter as though you are applying for an entry-level PR position within the company
Another section of your choice, as long as you clear it with your professor by Week Four
Important Dates
Week 2: Choose a company.
Week 3: Let me know your decision of whether you'll do a traditional term paper or a series of blog posts.
Week 4: Last date to pitch an idea for a section in your paper to me (if there's something you would like to write about your company that is not on the list above)
Week 8: Final project due
An Open Note to All of Prof. Nixon's Students:
Welcome back to our Communication Department at Southeastern University; I hope your summer break was a blessed one. I spent a lot of much-needed time with family, along with moving from Florida to Arkansas.
To get ready for your Fall 2012 classes, please read the following.
Materials for COMM 4363 (online course, Term A)
Materials for COMM 3333 (online course, Term B)
Getting Inside My Head
So that we can make the most of this semester, please (Please, PLEASE) take some time to read through the blog posts I've included here. I promise you, it will be well worth your time. (How often do professors let you get inside their heads, letting you know their tips for success and their pet peeves?)
Additionally, here are a few more tips:
When communicating with me via e-mail (or Facebook), always put your course number (such as COMM 4363) in the subject line to help me immediately identify who you are and frame your questions or comments. Do your best to write in full sentences, paying attention to standard English grammar and spelling. Always sign your e-mails with your first and last name, as your e-mail address will not make that readily apparent to me.
When submitting an assignment in MyFire, always put your last name as part of the file name, and also include your name in the document itself. Papers submitted without your last name as part of the file name cannot earn full credit.
If an assignment is due in MyFire, the only way to get full credit for the assignment is to submit it in MyFire. (E-mailing an assignment to me can be risky; I receive 250+ e-mails a day, and there's a chance I will not even see it in my inbox.)
Follow me on Twitter, if you really want to get inside my head.
Let's make this a great semester together!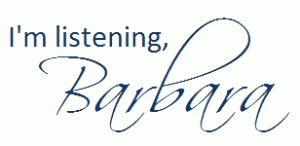 (PS: If you're one of my Fall 2012 students reading this post, please leave a reply to this post so that I can know you have read it. If your reply doesn't show up immediately, no worries — I may need to approve it before it appears, if you've never commented on my blog before.)