In our Writing for Digital Media course at Southeastern University, we'll all blog about the same general topic each week during the semester. Your TOWs of 300 words or longer should be posted by Saturday at midnight at the end of each week.
If a week has more than one topic listed; choose one of the available topics on those weeks.
If you have a topic to suggest, please add it as a comment to this blog post.
If you are unsure how to get started writing these TOWs, many times you can use this three-pronged approach:
What did you learn?
What surprised you?
What do you want to know more about?
WEEK ONE
OPTIONAL: Which types of social media do you currently participate in (such as blogging, podcasting, social networking, etc.), which platforms you use, and why? [NOTE: Since you are creating your blog after after Week One, you will go back and add this post in.]
WEEK TWO
Read at least a dozen posts at one mainstream media blog. Briefly review the blog and explain how students in this class can benefit from reading a blog such as this one.
WEEK THREE
Visit Mignon Fogarty's Grammar Girl's website. Either read one of her blog posts or listen to one of her podcasts on an area of grammar that is troublesome to you. Write about what you learned (using the three-pronged approach above.)
OR
This week, you took the NewsU Cleaning Your Copy course. There were four main topics in this course: Grammar, AP Style, Punctuation and Spelling. Using the three-pronged approach described at the top of this post, describe your reactions to this course. Remember to include a  hyperlink to the course, too.
WEEK FOUR
Discuss how writing for online reading is different than writing for analog reading. Offer 10 do's and don'ts for writing for online reading.
WEEK FIVE
Why are comments such an integral part of blogs? What advice would you offer on writing effective blog comments?
WEEK SIX
Offer 10 tips for writing effective headlines for digital media.
WEEK SEVEN
What is Storify, and how can it be used by journalists or public relations practitioners?
WEEK EIGHT
This week's topic was inspired by Adam Vincenzini's Be My Guest month: post something by a guest blogger. Connect with another blogger (it can, but doesn't have to, be someone in your class) and exchange blog posts for the week. (You don't have to write something new for the other blogger . . . share your favorite post you've written this semester.) In your own blog, make it really clear that the post is written by another person, and link to your guest's blog.
WEEK NINE
Address several of the following questions about infographics. What are they? How could one be useful in a story for your client? How do you go about creating one? Create one if you can, and embed it in your blog post this week.
WEEK TEN
WEEK ELEVEN
WEEK 12
Using the CoverItLive service, embed the live blog of an event assignment that you completed this semester. (See CoverItLive Support Center for directions on how to do this.) Provide at least one paragraph of context that will help your readers know something about the event and the organization that sponsored the event. Also, knowing now what you do about live blogging, provide at least five tips for students who may be live blogging an event in the future.
OR
Use Storify to create a story about something of interest to students at Southeastern University. Also, knowing now what you do about Storify, provide at least five tips for students who may be live blogging an event in the future.
WEEK 13
What advice would you offer students who are new to blogging? Come up with your own Top 10 list. (Note: Complete blog is due at the end of this week.)
WEEK 14
WEEK 15
WEEK 16
As a college professor — and a parent — I've long realized that it's important to use relatable pop culture examples when talking with people, especially when the people are significantly younger than I am. If I tell a student to stop acting like Horshack in class today, I am met with the sound of crickets; 25 years ago, my students knew exactly what I meant.
Tom McBride and Ron Nief, two professors from Beloit College, have made it easier for folks like me to realize what's going on in the minds of today's college first-year students, at least in the United States, with their annual Mindset Lists. Just a few hours ago, McBride and Nief released the Mindset List for the Class of 2015. Below, I've cherry picked a baker's dozen of my favorite items from the list. You can find the entire list at the Mindset List website.
They "swipe" cards, not merchandise.
Amazon has never been just a river in South America.
Some of them have been inspired to actually cook by watching the Food Channel.
Jimmy Carter has always been a smiling elderly man who shows up on TV to promote fair elections and disaster relief.
Unlike their older siblings, they spent bedtime on their backs until they learned to roll over.
Music has always been available via free downloads.
All their lives, Whitney Houston has always been declaring "I Will Always Love You."
O.J. Simpson has always been looking for the killers of Nicole Simpson and Ronald Goldman.
Life has always been like a box of chocolates.
The Rocky Horror Picture Show has always been available on TV.
Video games have always had ratings.
McDonald's coffee has always been just a little too hot to handle.
They've often broken up with their significant others via texting, Facebook, or MySpace.
I encourage you to go take a look at the entire Mindset List for the Class of 2015; you just might find some ideas in there that will help you relate to today's first-year student.
As summer comes to a close, college students might want to take some time and get back up to speed on what's happening in public relations and social media before they return to their classes in the fall. Here's an updated version of a post I wrote last June that should be helpful to you.
~~~~~~~~~~~~~~~~~~~~
Let's face it . . .  whether you're a PR student, practitioner or faculty member, we're all busy. So how can you get (and stay) up to speed with the ever-changing world of public relations? Here's a quick guide to how I stay current in public relations.
One: Listen to PR podcasts.
Some of my favorite podcasts are: For Immediate Release, Inside PR, PRStudCast, Trafcom News, Marketing Over Coffee and Coming Up PR. My favorite time to listen to podcasts is during my daily two-mile walks in this sweltering Florida heat. I also listen to them when I drive, work out and clean the house. Some people prefer to listen to podcasts on their computers; my preference is listening to them on my Samsung Epic or iPod.
Here's a short video on how to subscribe to and download podcasts using iTunes. If you're not an iTunes person, you may want to visit Podcast Alley, where you can find thousands more podcasts. You can listen to the podcasts directly from the website.
Two: Subscribe to daily or weekly PR e-mailed newsletters.
My favorite PR newsletter is one that comes into my inbox daily from Ragan Communications: the PR Daily newsfeed. When I want to read the latest on PR, this is the newsletter I turn to first. Another helpful newsletter comes from Chris Brogan; Chris provides different content in the newsletter than he does on his blog, so it's definitely worth subscribing.
Three: Follow PR practitioners on Twitter.
Are you a public relations student (or recent grad) just getting started using Twitter? Try following some (or all) of these people or organizations in my Twitter Starter Pack for PR Students. They all have something in common: they tweet useful or interesting information for people involved in public relations.
Four: Read PR blogs.
There are hundreds of blogs about public relations. I've bookmarked many of them in Diigo for you. You can subscribe to them using your favorite RSS reader (such as Google Reader), or just read them on the web. Some of the most helpful blogs I've discovered include Gini Dietrich's Spin Sucks and Shonali Burke's Waxing Unlyrical.
Five: Watch the news on TV.
Yes, I said "watch the news on TV." I mean on a real TV, with a complete newscast, not just bits and bobs that you catch online. I start off every day a steaming mug or three of chicory coffee and at least an hour of broadcast news, usually with 15 or so minutes of local news followed by CNN American Morning and Today Show. By knowing what's going on in the world, it helps frame the snippets of stories I read or hear online throughout the day. To be sure that I'm keeping up on the news, I also listen to the podcast version of  NPR's Wait Wait Don't Tell Me weekly news quiz. (I sometimes even play the Lightning Round of Wait Wait in class on Mondays to see how much my students know about what's going on in the world.)
Your suggestions?
What additional resources would you recommend?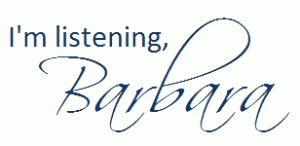 (NOTE: This post is an updated version of one I wrote in early January 2010.)