I have something to admit. I have a crush. A big one.
I'm completely smitten with the camera that's built into my Samsung Epic 4g "cell phone." "Cell phone" is in quotation marks because to me, what I have is a camera that also happens to function as a cell phone and run Android apps.
If you're a regular reader of my blog or Food for Thought (my Posterous account), you'll know that I enjoy taking photos of things I run across as I experience my days. I especially like taking extreme closeups of flowers.
Today was a day for experimentation. I chose to venture out on a floral photo safari with only my "cell phone" camera; my Canon PowerShot stayed at home. I wanted to see how far I could push the macro setting on my Samsung Epic. Could it take the same kind of floral photos I usually take?
So I decided to go visit Hollis Garden in my community of Lakeland, FL. It was supposed to open at 10 a.m., but no one showed up to open the gates. I gave up and left at 10:30, but I spent a few minutes with the roses outside the locked gates before I went into my office at Southeastern University. Actually, I probably spent longer with the roses than I normally would have. Maybe it was a blessing in disguise?
After a few hours in my office, I returned to Hollis Garden and was able to go in to explore. I wandered around for an hour and took about 85 photos. In the slideshow below, you can see 30 of my favorite photos taken today. Which ones do you like best?
Bottom Line: The Samsung Epic 5-megapixel camera is stellar for my floral photography. With the macro setting, I can take closeups at least as crisp and clear as on my Canon PowerShot. My one wish is that it would be a little quicker to take several photos in a row. But I can live with that, knowing that since I will always have my Samsung Epic in my pocket or purse, anytime a beautiful bloom beckons me, I'll be able to capture it.
The Line Below the Bottom Line: Many, many thanks to the MobilePhotoVideo blog for sharing a thorough tutorial on using the many settings of the Samsung Epic. I never even realized that it had a macro setting until I read its review.
First, Learn a Bit About Twitter
Listen to Laura Fitton discuss Twitter for Business.
Listen to my Twitter: What's in it for me? presentation.

Setting Up Your Twitter Account
Go to Twitter. Click Get Started, and sign up. I prefer it if you use some version of your first and last name as your Twitter ID. (Avoid putting numbers in your Twitter ID, or you may appear like a spammer.)
Upload a photo or avatar.
Write a brief (160-character or fewer) bio. It's good to mention that you're a PR student. Consider mentioning your university.
Send a tweet saying "I'm a student in @barbaranixon's #COMM2322 /#COMM4333 / #COMM4363 /#PRCA3330 class". (Use the correct number for your class.) Be sure to include the #xxx1234 indicator, with no spaces between the hashtag (#), letters and numbers.
If you haven't already done so, complete my form that tells me your Twitter username before midnight on  Tuesday, September 21.
Setting Up Your Following List
Follow me plus at least 20 (why not all?) of the people or organizations in my Twitter Starter Pack for PR Students.
Visit your class' list at TweepML: PRCA 3330, COMM 2322, COMM 4333, COMM 4363 (I will activate these links as soon as I have your class' Twitter usernames.)
For the purposes of this assignment, you will need to be following at least 40 people.
Over the course of the next week, send at least twenty tweets (Twitter messages of 140 characters or less). Tip: Rather than tweeting that you're having ramen for lunch, instead consider what might be of interest to your classmates and followers. Perhaps point others to something interesting or funny you read online. Share a fact you learned in a class. Maybe you could even pose a question that you'd like others to answer. (UPDATE: The tweets cannot all be ones automatically generated from your WordPress blog. The point of this assignment is to engage with others on Twitter, not simply announce.)
Additional Information
If you already have a Twitter account that you use primarily for social (not educational or professional) reasons, you may wish to create a fresh, new account for this exercise.
Review my tips on how college students can use Twitter to their advantage and Choosing Whom to Follow on Twitter: My Strategy.
Review Prof. Sam Bradley's College Student's Guide: Twitter 101.
I find using the web interface for Twitter to be clunky. I prefer using TweetDeck, a free Adobe Air app that works great on PCs and Macs. TweetDeck makes it really easy to send URLs via Twitter, as it automatically shortens them for you.
I'll occasionally post information on Twitter and use the hashtag for your class (#COMM2322, #COMM4333, #COMM4363 or #PRCA3330).By using this hashtag, I'm indicating that I want students in this class to pay special attention to the tweet.
OPTIONAL: If you'd like to publicize your blog posts via Twitter, you can it automatically in WordPress.
Blog About Your Experience
After the week is over, add a 300-word (minimum) post to your blog about the experience and what you got out of it. Include a link to your Twitter profile (here's mine). Be sure to include at least one way you might find value in continuing your account in Twitter. Your blog post about this experience count as your Topic of the Week for the appropriate week.
Questions? Just send me a DM (direct message) or an @ (reply) in Twitter!
NOTE: Many thanks to Kaye Sweetser and Karen Russell for their ideas prompting this assignment.
In PR Applications class today, we'll be discussing the evolution of public relations. See the timeline below, created by Dr. Corinne Weisgerber's Introduction to PR class at St. Edward's University, for an interactive look at how public relations has changed and matured over the years.
NOTE: As Dr. Weisgerber's class was a few years ago, the timeline stops at 2006. What would you add to the timeline?
Students in my COMM 4363 (Corporate PR) course at Southeastern University have started blogging. They will be adding to their blogs weekly throughout the Fall semester.
Students in my COMM 2322 (Public Relations Applications) course at Southeastern University have started blogging. They will be adding to their blogs weekly throughout the Fall semester.
NOTE: If you are a student in this class and your name is NOT on the list, please contact me right away.
Students in my COMM 4333 (Public Relations Writing) course at Southeastern University have started blogging. They will be adding to their blogs weekly throughout the Fall semester.
NOTE: If you are a student in this class and your name is NOT on the list, please contact me right away.
The early adopter that I am, I just had to get my hands on the new Samsung Epic 4G when it became available at Sprint on August 31. And I am so glad I did. Though I was a Palm fan for more than a decade, I am definitely an Android convert now. The larger, super-clear screen and slide-out keyboard are fantastic. And the variety and amount of apps available through the Android Market can be overwhelming. Here's a list of 15 apps I'd recommend for any professor, especially PR profs.
So those are my favorite Android apps, based on the one week I've had my Samsung Epic 4G. Are there others you'd recommend?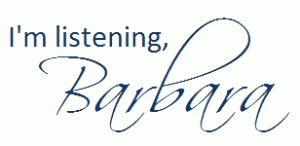 As I started reviewing blogs for my Fall 2010 classes, a few things came to mind. Rather than just sharing them with individual students, I've chosen to write this post, so even more new bloggers can learn from these tips.
NOTE: Many of these tips apply to blogs in general, not just to blogs for my PR classes.
Every post needs to be categorized. If you have had me for a course before, or if you have me for more than one course this semester, please rename your Fall 2010 blog categories to append your course name. For example, instead of "Reading Notes," edit the category name to "Reading Notes COMM 4333." For directions on how to rename your categories, see WordPress Support on Category Management.
If your blog post titles are generic, edit your posts and change the titles to make them more descriptive. For example, instead of "TOW #2," title the post with the actual topic you are discussing. Better titles will make your blog more reader-friendly. For directions on how to retitle your blog posts, see WordPress Support on Post Title and URL.
Review the directions for Tracking Your Blog Comments. There should be just ONE post, and you will keep editing & adding to this post as the semester progresses. (Once you are done with this class, you'll have no need to continue tracking your comments — this is simply to make it easier for your professor to read the comments you have written without lots of clicks.)
Create a descriptive or interesting site title for your blog, different from the default of "Username's Blog." For directions, see WordPress Support on Settings >> General Settings.
Remember the old commercial where we were admonished "never let them see you sweat"? The same goes for website addresses, or URLs. Never let your readers see a URL. Simply hyperlink from the relevant words in your post. And it's best if your hyperlink opens a new window, so that your blog will remain open in the browser. For directions, see WordPress Support on Links.
Make sure that your posts are thorough and "long enough." Topics of the Week need to be a minimum of 300 words, and Blog Comments need to be 100 words each. Use your discretion on the PR Connections and Reading Notes. See Blogging Guidelines for more details.
Always (ALWAYS) provide a citation of some kind when you are using content from another source. Not doing so is plagiarism, plain and simple. If the source is available online, hyperlink to it.
Buddy up with another student blogger — either at your own university or at another — and proofread each other's posts. Typos are never acceptable.
Beef up your About page to provide your readers with a robust and professional profile of you, so they can know more about who you are. (Use common sense, though. No need to include e-mail, cell phone, residence address, etc.)
To be sure your blog is easily readable by readers "of a certain age," ask a professor from another class or another person over 35 to quickly review your blog. Some of the free WordPress themes are really difficult to read, especially the following:
Motion (pixellated white text on medium blue background)
ChaoticSoul (tiny white text on dark background)
Sweet Blossoms (extremely narrow column of text)
So, those are 10 of my tips as we start our Fall Semester. What other tips would you offer?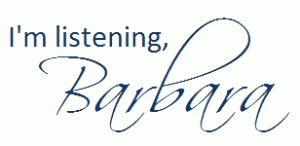 For your final project, you will analyze a Fortune 500 or Inc. 500 company from a public relations perspective. The written portion of your project is due November 11, and your in-class presentation is due during Week 13.
This project is worth a total of 300 points of the 1000 available; the blog/paper portion is worth 250, and the class presentation is worth 50.
You will have the option of creating the written portion of the project as a traditional term paper or as a series of blog posts. Let your professor know your decision no later than Week Four.
If you choose to do this project as a traditional term paper:
Use APA style for formatting and source citations
Include a title page and table of contents
Submit your paper [in the manner your professor requires]
NOTE: Another option is to write a traditional term paper of at least 10 pages, on any topic discussed in our textbook Reputation Management. I will write a separate blog post with more details on this option.
If you choose to do this project as a series of blog posts:
Create one page (not post, but page) on your blog with hyperlinks to all the posts. Submit the URL of your page [in the manner your professor requires]
Cite your sources within the posts, and also provide hyperlinks to the original source if it's available online
Use tags on your posts
Required elements:
An overview of the company and what it does
A brief history or timeline of the company
Based on Grunig & Hunt's models of PR, which model is the company using? Provide examples.
Describe the publics, including customers, of the company (or one of its subsidiaries)
Top challenges facing the company (including the current financial market)
Awards and honors the company has garnered in the past 10 years & how the company is using the awards/honors for promotion
An analysis of how the company uses and benefits from (or could benefit from) social media
An overview and critique of the company's online newsroom
Career opportunities in PR, corporate communication, marketing, etc., within the company
Based on your research of this company, are you now MORE or LESS likely to want to work for the company? Why? Provide at least two paragraphs of a rationale for your decision.
Also, choose two from the following if you are working alone on the project. If you are working in a group, complete five of the following:
For at least one news release, compare how the news release appears in the company's online newsroom to how the story appeared when it was published in the media
One crisis the company has faced and how it dealt with it
Describe how the company is involved in its communities
Interview (phone or e-mail) a public relations professional within the company
Create your resume and cover letter as though you are applying for an entry-level PR position within the company
Another section of your choice, as long as you clear it with your professor by Week 9
Important Dates
Week 3: Choose a company.
Week 4: Let me know your decision of whether you'll do a traditional term paper or a series of blog posts.
Week 9: Last date to pitch an idea for a section in your paper to me (if there's something you would like to write about your company that is not on the list above)
Week 12: Written portion of your project due
Week 13: Presentations in class