PRCA 2330 Students: Thanks so much for completing the Blog Checklist. 
In general, you can find many of your answers in the Blogging Guidelines post from January 21 or at WordPress.tv.
Here are answers to some of the more frequently asked questions:
How many posts are we supposed to have in each category?
See Blogging Guidelines post from January 21.  (To me, this is almost like asking "exactly how many words should be in my term paper.")
When we comment on another page how or where are we suppose to post a link for you to see it?
Do we have to have personal blogs?
How do you add bullets in your blog?
When you are writing or editing your post, click the button on the toolbar for bullets (very similar to how you'd insert bullets in Microsoft Word). The bullet button is the fourth from the left.
I am still confused on how to insert a hyperlink.
I have created the various pages and assignments categories, but can't seem to make the assignments correlate with their correct pages.  How can I fix this?  Any ideas?  
How do I change the "Just another WordPress blog" tagline?
On the left side of your screen in the Dashboard, click on Settings, then choose General. You can change the tagline (and many other things) there.
How do I apply a new theme to my blog? (I tried to change the visual appearance on the dashboard, but it won't seem to work?) 
How do I embed a video into my blog?
Do you think you could clarify what is to be going in our blogs more often? I feel like no one really knew we were supposed to be doing so much in our blogs because it is never spoken of in class. Thanks.
Please, please ask questions in class or visit me in my office hours. 
More questions? Just ask.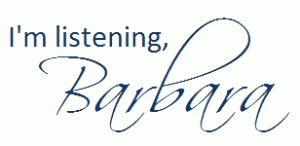 I simply can't imagine how I'd stay up to speed in the ever-changing world of public relations without listening to podcasts. My iPod stays filled with a variety of podcasts, and I listen to them on my 100-mile roundtrip commutes to Georgia Southern.
Since we have no class on Wednesday, April 1 (as I will be presenting twice at the Southern States Communication Association in Norfolk), here's what you'll do instead: listen and write.
Listen to at least one hour of a public relations or social media podcast. Here are some suggestions; or, you can choose one of your own.
Respond to this blog post with the name of the podcast you've chosen to listen to. (All you have to do is tell me the name of the podcast in the comment section of this post. No other information is needed here.) UPDATE: As of April 6, comments are closed.
In your own blog, write a minimum of 250 words about what you got out of the podcast. 
What did you learn?
What surprised you?
What do you want to know more about?
Include hyperlinks to the website or show notes of the podcasts
Be sure to mention the name(s) of the show's host(s)
Use the category of PR Connections for the post
Due: No later than classtime on April 6